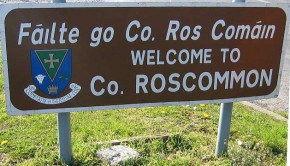 A number of projects in the area have received funding under Measure 1 of the 2018 Outdoor Recreation Infrastructure Scheme.
The Minister for Rural and Community Development, Michael Ring, T.D., announced that he has approved over €1.8 million in funding for 128 projects throughout the country.
They include €7,378 for the creation of a 4k Looped Walk in Ballintubber and €8,000 for the marketing and installation of mapboards and signs for Cloonfad Scenic Walks
In County Sligo, €20,000 has been allocated for a new pedestrian access to the north of the village of Gurteeen to include upgrade and maintenance.
In Keash, €17,600 has been allocated to path rehabilitation on the Keash Hill Trail, signage and the replacement of the existing trail head map board.
In announcing details of the projects, Minister Ring said: "These projects will enhance existing recreational facilities for the benefit of the communities who use them every day, and also for the many tourists who enjoy visiting our rural areas. Projects approved under this Measure include the upgrading of surfaces on walking trails, improvements to route signage, the development of promotional materials, and the provision of bicycle stands, to name just a few."