Events
Commemoration events begin tonight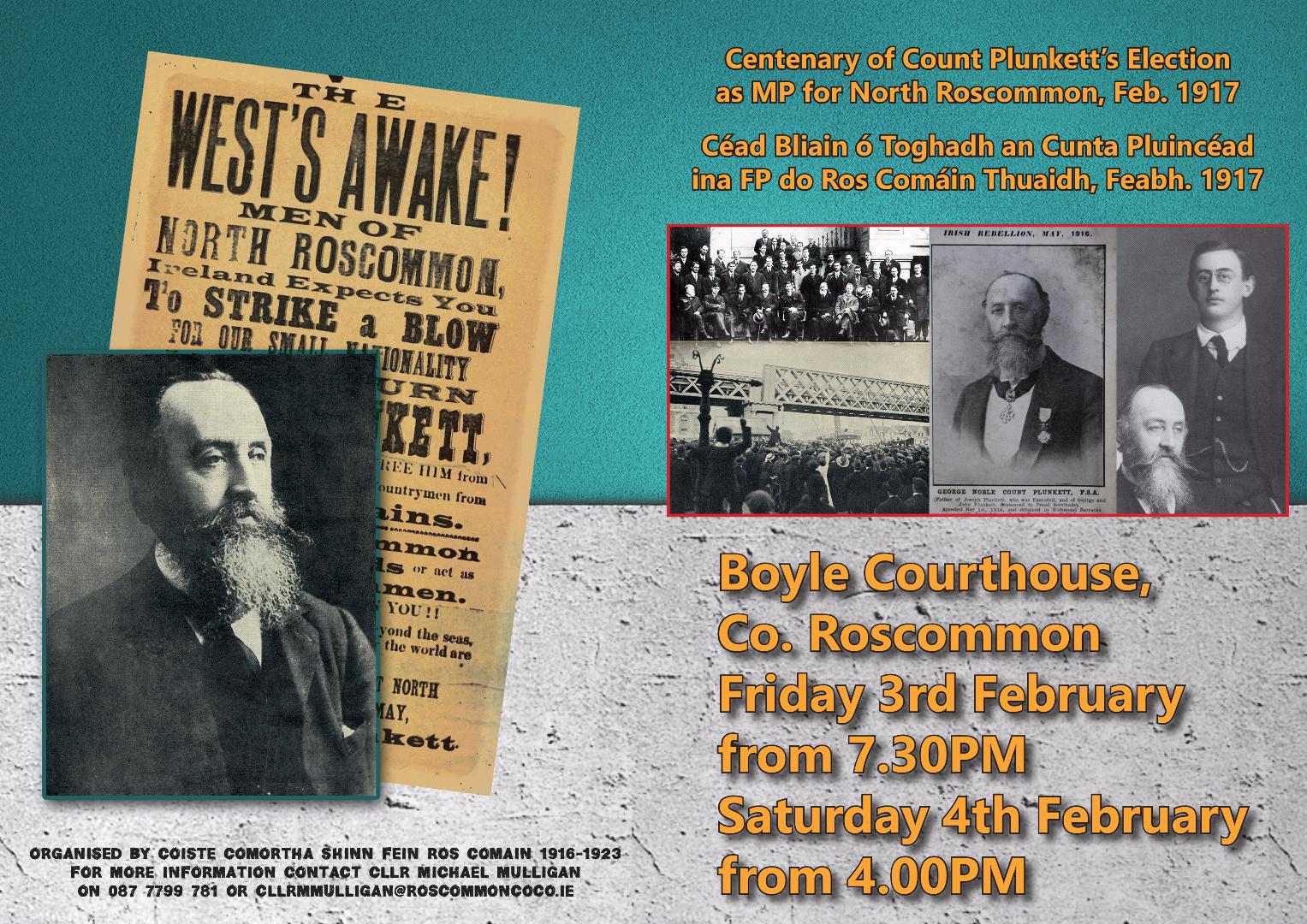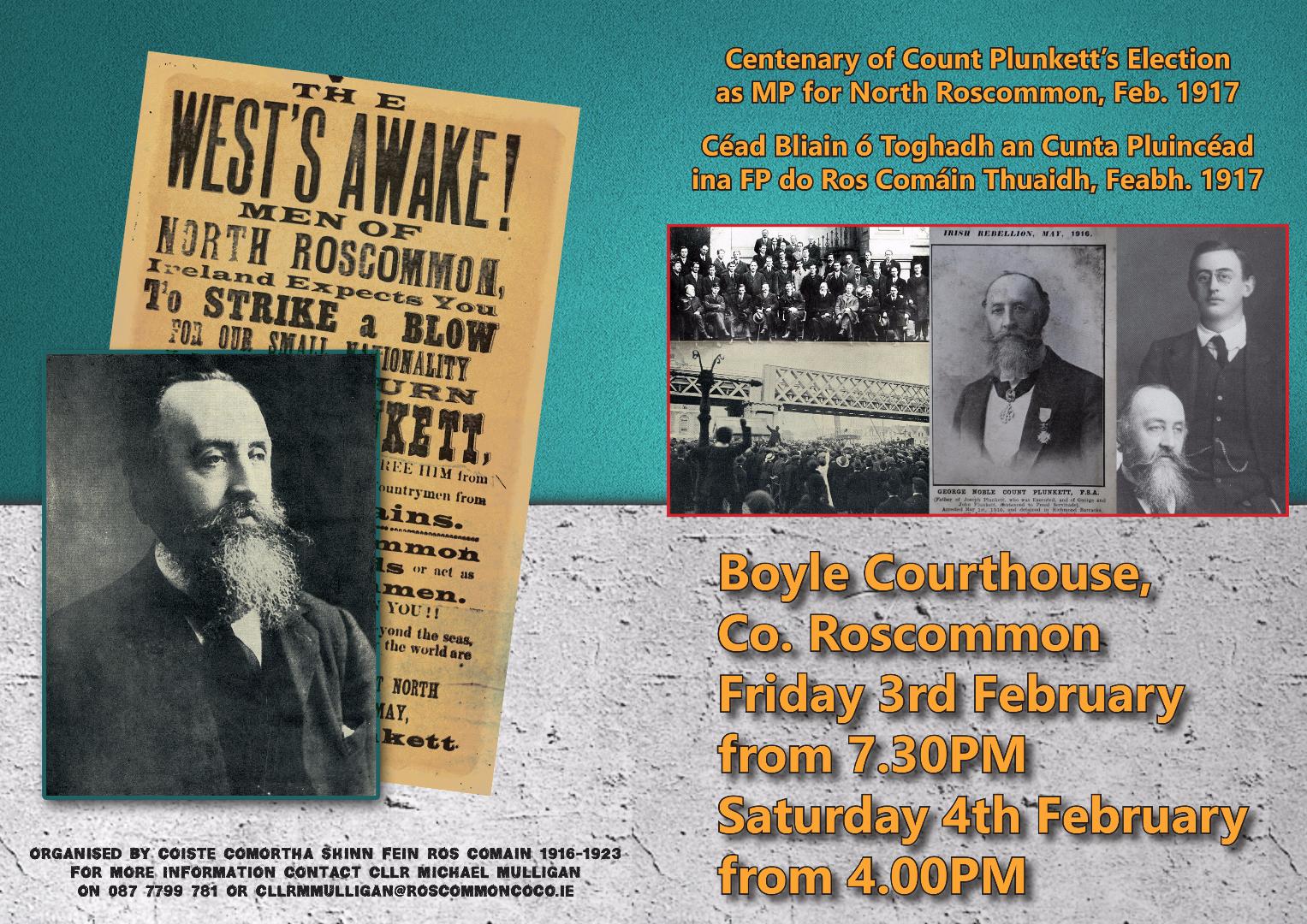 A weekend of commemoration will take place in Boyle commencing on Friday 3rd February to mark 100 years since the election of Count George Plunkett as an MP for North Roscommon.
Organised by Roscommon Sinn Fein, the key note address of the Commemorative Weekend will be given on Saturday evening by Sinn Féin Vice-President Mary Lou McDonald.
The majority of events will be held in or around Boyle Courthouse.
Schedule and Timetable of Events
Friday 3rd February
7.30pm: Ceremonial Presentation of Polling Boxes to Boyle Courthouse
7.45pm: Official Opening of Count Plunkett Exhibition by Jane Suffin
8.00pm: Conor McNamara: Election of the Snows in context of the revolutionary period 1916-1923.
9.30pm: Social Night in the Moylurg Inn, Boyle with Shane Cronogue
Saturday 4th February
4.00pm: Re-enactment: Counting of Votes & Announcement of Result
4.05pm: Welcome from Matt Carthy MEP
4.10pm: Introduction by Claire Kerrane
(Coiste Comórtha Shinn Féin Ros Comáin 1916-1923)
4.20pm: Conor McNamara: Historical Context of "Election of the Snows"
4.35pm: Rendition of "Grace" by Bernadine Casserly
4.40pm: Honor O' Brolcháin, Great-Grandaughter of Count Plunkett
5.05pm: Presentation of Cotton Tricolour to Frank Geelan, Chairperson of Boyle Courthouse Development Ltd. Committee.
5.10pm: Keynote Address: Mary Lou McDonald TD.
5.35pm: Presentation of Framed 1917 Posters.
5.45pm: Re-enactment of Count Plunkett's acceptance speech outside Boyle Courthouse & Singing of "The West's Awake" by Bernadine Casserly.
6.00pm: Torchlit Procession through Boyle town with singing
6.30pm: Tea and Coffee in Moylurg Inn, Boyle.