News
Enda gears up for Ultra Challenge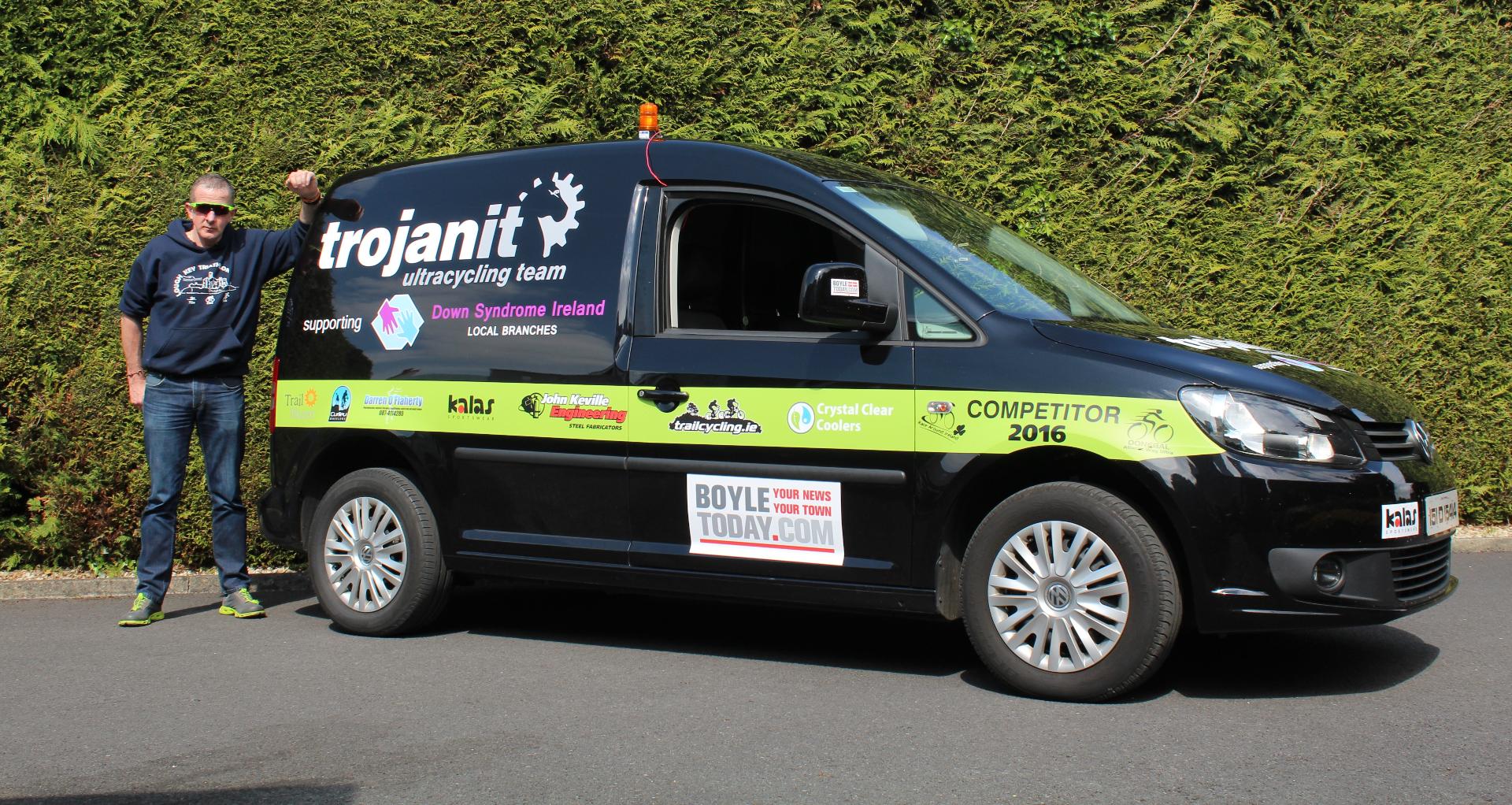 Well known Boyle man and amateur cyclist Enda Madden from Grange will undertake a massive personal test this August when he competes in the Irish Ultra Challenge cycling event.
Billed as one of the toughest endurance events in the country, Enda will cycle 1,110km solo in 68 hours, starting on Sunday 28th August.
The cycling route will see Enda pit himself against other endurance riders from all around the world at the event start in Trim, Co. Meath before he heads north along the east coast into Northern Ireland, counties Donegal, Fermanagh, Sligo, Mayo, Galway and across the country to finish in Moynalty Co Meath on or before Wednesday 31st August.
A hand picked back up crew, mainly drawn from local cycling club Curlieu Wheelers, along with a number of Enda's friends, will ensure that his well being, technical and mechanical issues are taken care of over the 68 hours.
The idea of taking on the challenge first came to light two years ago when Enda travelled to the events start to see what an Ultra Challenge entailed.
Twenty four months of planning and preparation have since taken place and Enda now believes he is in a comfortable position both mentally and psychially to undertake this years challenge.
In between work commitments, he is presently training on the bike twice a day during the week, in both day light hours and darkness with "longer" spins at the weekend.
Enda has also mastered the art of eating/drinking porridge from a bottle while on the bike – no mean feat for any cyclist!
No stranger to a challenge, Enda is a four time veteran L'Etape du Tour de France competitior and last year undertook a 12 hour challenge, cycling  303 km in the allocated period.
During his latest quest, Enda and his crew will be on the move for 20-22 hours each day, depending on the weather. His van (pictured above), while carrying spare bikes and parts, will also act as his home away from home and will be kitted out with bed and a small toilet for when nature calls!
A number of Ultra Challenge fundraising events will take place locally between now and the start date in August with all monies raised going to local branches of Downs Syndrome Ireland.
Enda's participation in this tough endurance event would not be possible without the assistance of a number of people who will be acknowledged and thanked  publicly at the "Enda Madden Ultra Challange" launch which will take place in his hometown of Boyle in June.