News
Enterprise Town returns to Boyle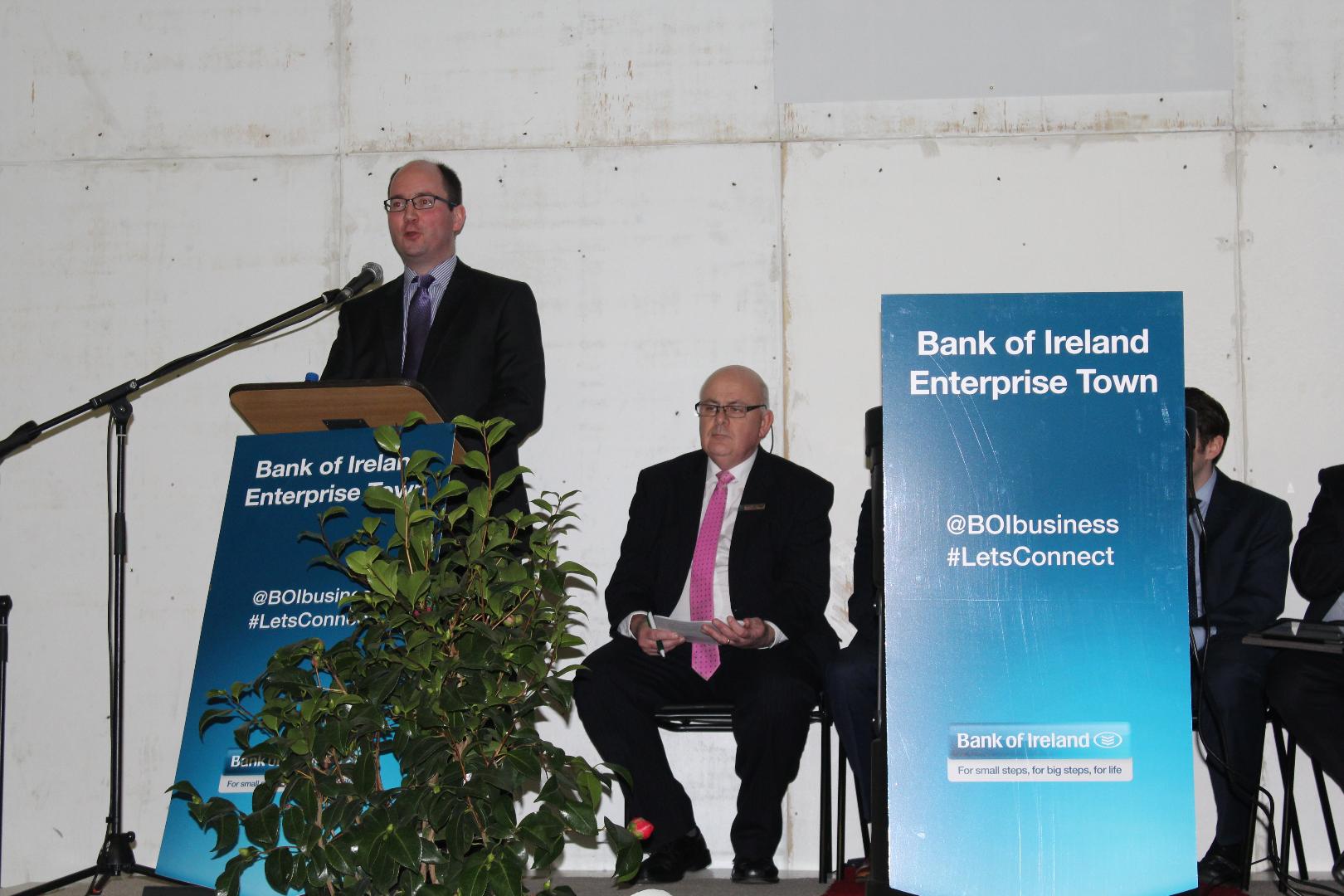 Bank Of Ireland is delighted to announce that the 'Enterprise town initiative' will return to Boyle, following on from the success of 2015.
A recent meeting was held in partnership with a local committee to discuss the various planned activities that will take place over Friday 1st April.
The Bank has taken a three pillar approach to this initiative, whereby the local Branch Manager Gerry Whelehan is working closely with the business community, the wider sports and social community and the schools in the town.
The aim of the initiative is  to promote and drive momentum for SMEs in the locality while showcasing all that the town has to offer.
Commenting on the initiative Gerry Whelehan , Branch Manager, Boyle said " The great level of support from local businesses, organisations, schools and wider community helped to deliver a major boost to our local economy and community life in 2015. We are excited to work on Enterprise town again and look forward to making it and even bigger success in 2016"
Businesses ,clubs and societies interested in taking part in the event can register by emailing Gerry Whelehan on[email protected] or calling into Boyle branch to speak to a member of staff.