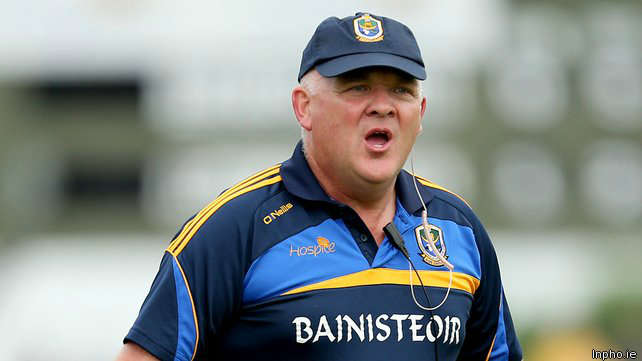 John Evans has withdrawn his name from the re election of the Roscommon senior team manager.
A vote was to take place on Wednesday night at a meeting of club delegates but Evans withdrew in advance of the meeting.
The Kerry native had been in charge of Roscommon for the last three years.
Here is the full text of his statement:
"It is with regret that I wish to withdraw my name from the nomination of [the] upcoming position of Roscommon Senior Football Manager for 2016.
"I agreed to a 2 year term initially, followed by a 1 year continuation. However, I do not wish to have my name put forward for a further year and I want to thank the executive committee for their vote of confidence in me.
"I wish to thank the Chairman Michael Fahey for his foresight and expertise, and all his officers for their untiring dedication, support, professionalism, and in particular County Secretary Brian Carroll, County Treasurer Joe Gilligan and County PRO Colm Beirne, who have worked so closely with the team management .
"To the team Selectors Gay Sheerin, Walty Burke, Basil Mannion, no better and true Roscommon men will you find anywhere – Real Rossies, who by their energy, commitment and enthusiasm have raised the bar so high – both on and off the field. To the specialised coaches and Medical staff of Keith, Liam, Niall, James, Aaron, Enda, Joe, Jamie, Gary, Ollie, Seamus, Paul, Nuala and especially Tommy Gilligan, who has been a tireless worker/Kitman for the team, and also the expertise of Dr. Harrison and Dr. Daly and all who have helped us over the past three years.
"Finally, to the wonderfully dedicated players who dared to go where others thought they should not tread, who have risen up and brought Roscommon galloping up from Division 3 straight through Division 2 and up to the top of the pile into Division 1 – all I can say I am immensely proud of you all – to a man, and I hope you stay focused on your bright futures ahead. Three trophies in 3 years, not bad for a start! I look forward to seeing you mix it with the best as 'eventually' Roscommon will be the best."