News
David co-opted onto Sligo Co Co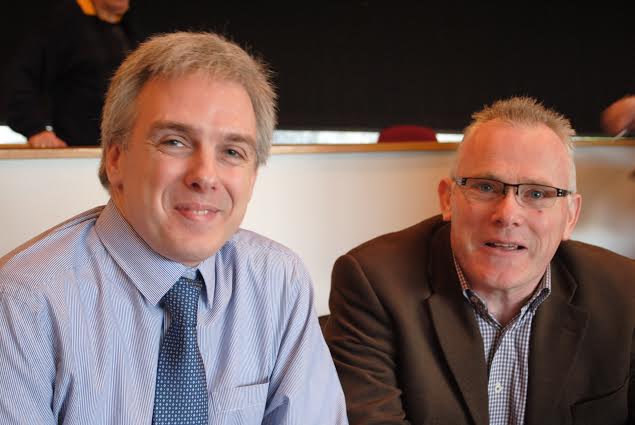 Cloonloo's David Cryan has been co opted on Sligo County Council to fill the vacancy created following the death of Councillor Gerry Murray.
Derryknockeran native David was co -opted at this morning's meeting of the local authority.
A keen angler, Cllr Cryan was selected unanimously to replace Mr Murray on the County Sligo Heritage Forum, Western Inter-County Railway Committee, SPC 3 – Transportation & Infrastructure, Rural Water Monitoring Committee, Coleman Heritage Centre Board and the Councils' Protocol Committee.
Cllr David Cryan (L) was welcomed to the Chamber by Cathaoirleach Pat McGrath
                                                                  Photo: Sligo County Council