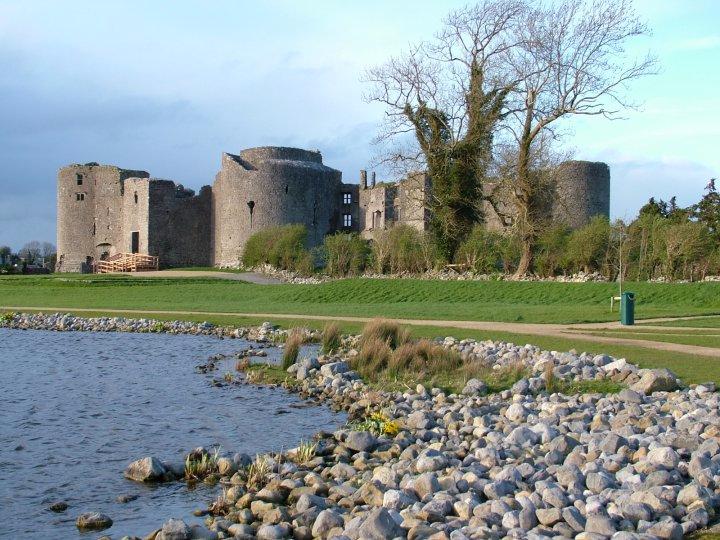 Fianna Fáil in Roscommon are gearing up to welcome members from across the country to their regional conference which takes place on Saturday, June 10th in the Abbey Hotel in Roscommon Town.
The conference which will commence at 12.30p.m. is being organised by Ballintubber native and Roscommon Ógra's Chairperson Seán Óg Higgins and Ógra's Connacht/Ulster Organiser Tom Cahill who is a native of Ballinasloe, in conjunction with Roscommon Ógra and the public representatives in the area.
Organisers are keen to stress that the event is open to the public as input from the wider community would be most welcome
The theme of the conference is 'Reviving Our Rural Communities' and will feature many high-profile speakers Éamon Ó Cuív, Anne Rabbitte, Stephen Donnelly, and Roscommon-Galway TD Eugene Murphy, who will open the conference.
"This is the first time such an event has been organised and I am delighted that it is taking part in County Roscommon which is an ideal choice due to its central location. The theme of 'Reviving Our Rural Communities' is extremely important and topical- rural communities are facing many challenges, whether it's Brexit, the post office network, policing, jobs and investment or the rollout of quality broadband. The provision of quality Broadband for rural Ireland is a matter of necessity for survival and it really is akin to the transformation which rural electrification caused- that's how important it is- a recent Amarach survey showed that one in four rural dwellers said they would think about leaving their area to live in an area with adequate broadband. Unless this Government gets its act together, rural Ireland will continue a downward spiral.  Communities will decline and our young people will be forced to head to larger towns and cities in search of work.  A rural strategy needs to be put in place to ensure that the infrastructure is in place to attract investment and to encourage local businesses to grow," said Deputy Murphy.
Organiser Tom Cahill has confirmed that the conference will be open to the public as he believes it is important that the wider community has an input on the discussions. "The important thing is that we get input from the people who live and breathe every day in rural communities and hear about the problems they face on a daily basis."
             "The changes to our rural communities, towns and villages has been significant over the past 5 to 6 years or so, closures of Garda Stations, downgrading of many services and the threat to many more such as our post office network is only compounding the issue of rural decline, we need to start being heard in rural Ireland before it's too late," said Chairperson Seán Óg Higgins
Three panel discussions will take place throughout the day: 'Brexit: The Challenges for Ireland' which begins at12.45p.m; 'Overcoming the Challenges Facing Rural Towns and Businesses' at 3p.m. and 'Opportunity and Employment: Bringing Life Back to Our Countryside' which begins at 5.15p.m..
Attendees will be treated to a Summer BBQ in Castlecoote Lodge at 8p.m., organised by Roscommon Senator Terry Leydon. Senator Leydon said a shuttle bus has been organised to transport people from the Abbey Hotel to Castlecoote, and will return them later that evening