News
Frank Feighan appointed Minister of State in Department of Health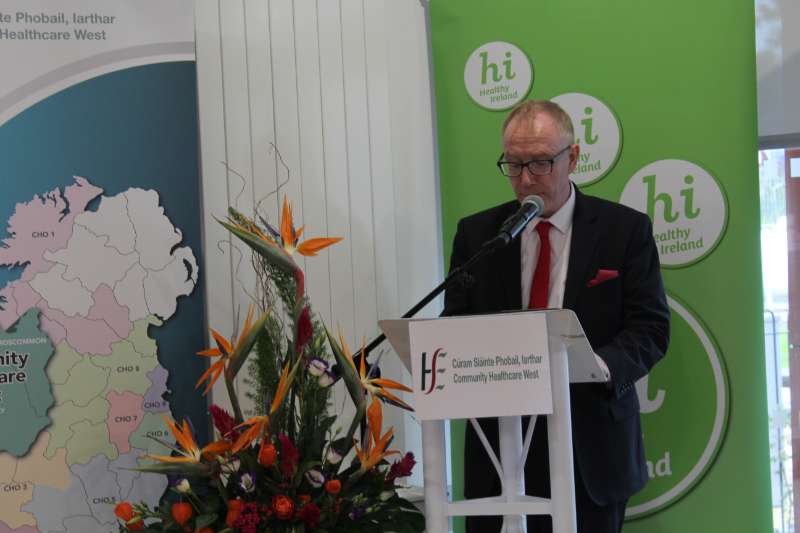 Dail Deputy for Sligo – Leitrim, South Donegal and North Roscommon, Boyle native Frank Feighan has been appointed Minister of State in the Department of Health.
Deputy Feighan will have responsibility for public health, well being and national drug strategy.
The new Minister for State took to social media late on Wednesday night to thank all for their support, posting: "I am absolutely delighted to have been appointed as a Minister for State at the Department of Health with responsibility for Public Health, Well Being and the National Drugs Strategy tonight by the Taoiseach and the Tánaiste. After 18 years of serving my constituents in the Oireachtas as TD and Senator, it is an honour and a privilege now to have been selected to serve as a Minister in Government. I will seek to represent my country to the very best of my ability, and I look forward to getting down to work at the Department of Health tomorrow morning. Thank you for all your support."
The Deputy's Parliamentary Assistant Blaine Gaffney added:" Well that was a day we will not forget too soon! We hit the road to Dublin early Thursday to begin work at the Department of Health in Government Buildings! WOW!"
Speaking to this week's Roscommon People newspaper Deputy Feighan said "Fine Gael leader Leo Varadkar rang me on Wednesday evening and said he had good news for me. I accepted the offer of a ministry with delight".
Boyle native Frank, has been a TD for Sligo – Leitrim (which includes part of North Roscommon) since the 2020 general election.
A native of the town, Frank was first elected to the Dáil in the 2007 General Election. He was elected chair of the Committee on the Implementation of the Good Friday Agreement on July 22, 2014. He was appointed as Fine Gael's Front Bench Spokesperson on Community, Equality and Gaeltacht Affairs in July 2010. He was formerly a member of the Seanad, elected on the Administrative Panel in July 2002 and during that time he was Spokesperson on Arts, Sports and Tourism in the Upper House. Frank was first elected to Roscommon County Council in 1999 for the Boyle electoral area, topping the poll. He was also appointed a Senator from 2016-2020.
Frank is married to Elaine and lives in Sligo with his wife and two young children Francesca and Macdara.
A Minister of State or Junior Minister is a ministerial position of non cabinet rank attached to one or more Departments of State in the Government and assists the Minister of that Department.