News
Frybrook House & lands 'close to sale'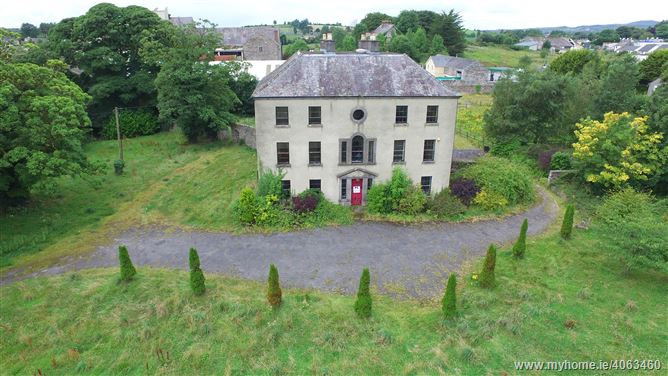 There has been "tremendous interest" in the sale  Frybrook House in Boyle according to sales agent Seamus Carthy of REA Carthy.
Speaking to Boyletoday.com, Mr Carthy confirmed that there is a current bid of €250,00 on the house, gate lodge and 3 acres of adjoining land.
"We had people view the house from Germany, France, the UK, Ireland and the USA and had some famous people pass through the doors during the three open viewings" he said.
The highest bid we have received to date has been €215,000 on the house and lands – €65,000 over the guide price".
"The gate lodge came on the market a few weeks after the House itself and this has a current offer of €40,000, which is well below the asking price of €100,000″ according to Mr Carthy.
" But we currently have an offer of €250,000 on all three"
" While we are still open to offers, I believe we are now down to ticking the boxes with one bidder".
When asked by Boyletoday.com as to the future use of the premises if purchased by the current the highest bidder, Mr Carthy would only say "That potential purchaser is purchasing with intent".
Further information on the sale is available here and  here
(prices correct at time of writing)