GAA
Fundraising match held in Abbey Park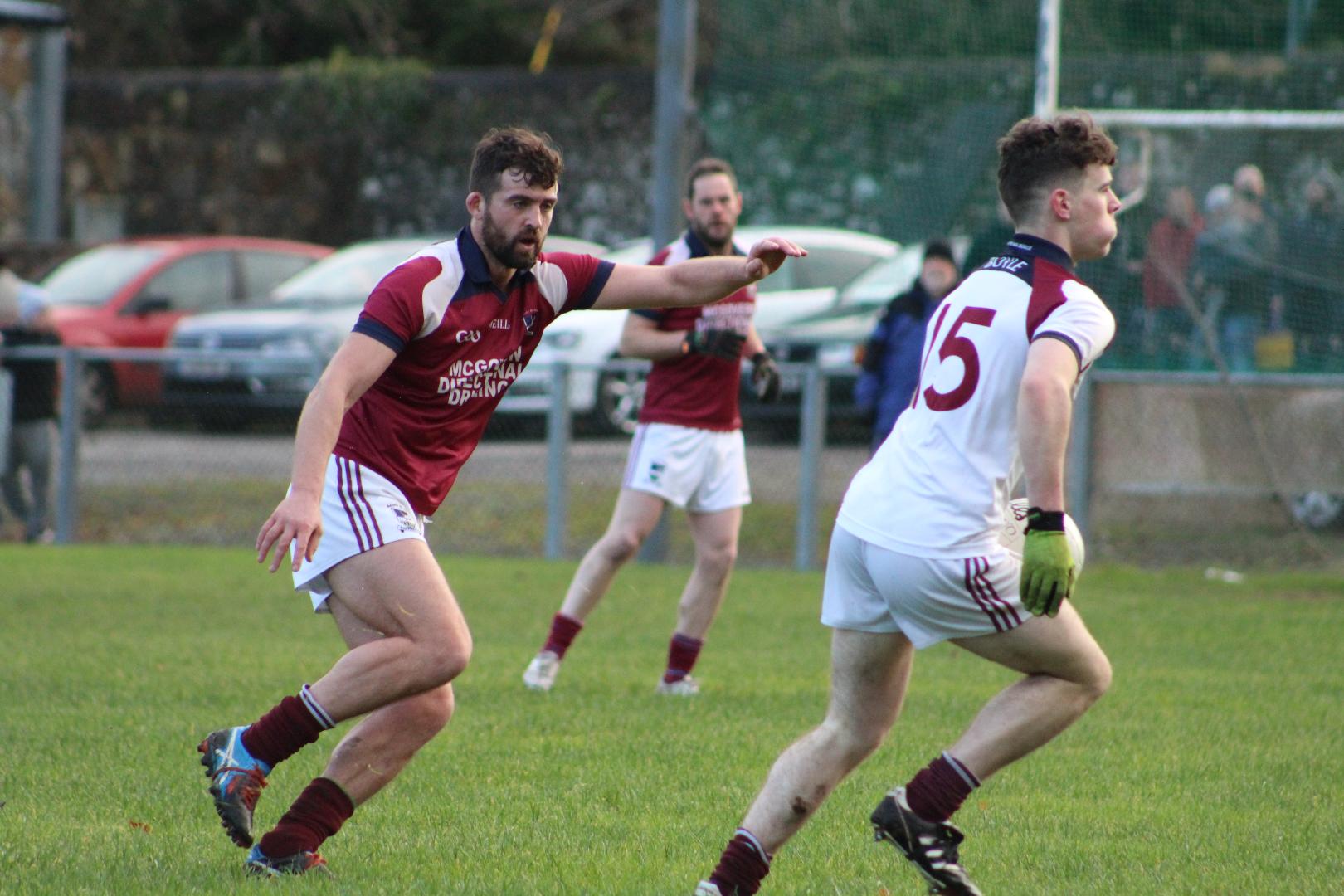 A sunny, bright and crisp morning led to ideal conditions for the Over 30 v Under 30 fundraising GAA match which took place in the Abbey Park on St. Stephen's Day.
Proceeds from the game will be divided between the repair of the club gym and the Brothers of Charity.
The game finished level at 9-9 to 6-15.
Over 30's: David Kelly, Cathal Horan, Aaron Sharkey, Donal Kelly, Cillan Egan, Sean Purcell, Johnny Lyons, Roch Hanmore, Stephen Tonra, Mark O'Donoghue, Ray Hannon, Lochlainn Conboy, Cillian Conboy, Seamus Keane, Karol Kelly, Declan McGovern, Shane Spellman, David Cawley, David McKenna.
Under 30's: Rob Kearney, Ciaran Beirne, Tadhg Lowe, Dylan East, Tadhg McKenna, Darren O'Connor, Mike Hanmore, Ciaran Cox, Thomas Halligan, Jim Suffin, David Callaghan, Ben Kerins, Coiln Goldrick, Kyle McLoughlin, Conor Flanagan, Marcus Kennedy, Conor Tivnan, Michael Paul Gilmartin, Marc O'Connor, Conor Boylan, Cian McKeon, Ryan Finneran, Ciaran O'Neill, Conor Lavin and Peter Lavin.