Events
Garden Party at Drumanilra Kitchen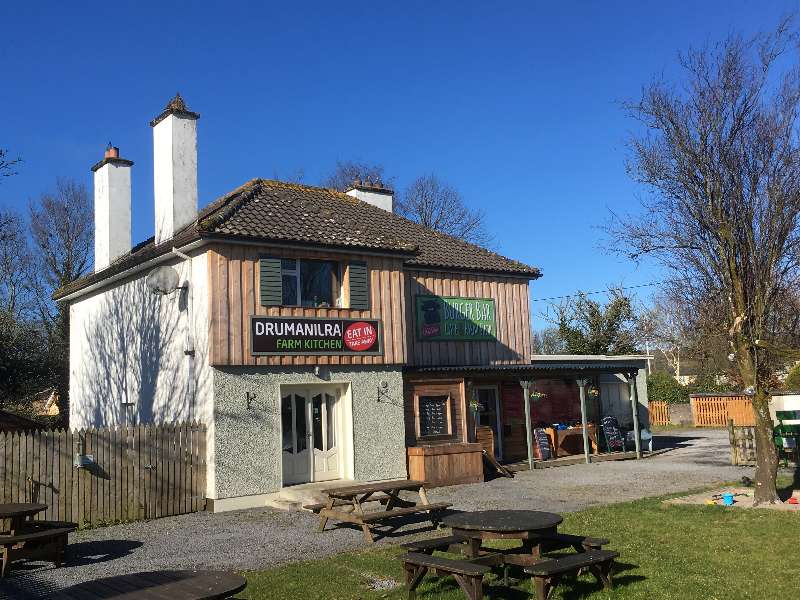 Drumanilra Farm Kitchen invite you to their Garden Party on Friday 20th from 4-6pm as part of Boyle Arts Festival.
On the day they will be launching local artist, Martha van der Meulen's exhibition of paintings at the cafe: "What's Behind the Gate?".
Her paintings are inspired by landscapes here in the West of Ireland.
Martha hosted a "Tea Party in Wellies" a year or two ago to celebrate an outdoor display of her work.
This year the folks at Drumanilra have decided to recreate the event!
There will be an afternoon tea menu at the cafe with vintage teapots, bunting and live music in the garden, from local trio "Mad for Trad".
Wear your wellies if you like!
There will also be a free of charge "Welly Painting and Planting" art project, for kids to get involved in – all donations of expired wellingtons gratefully accepted, bring them along on the day!
The aim is to festoon Drumanilra with pretty, flowering, wellies for the duration of the Arts Festival – hopefully we won't need to wear them!