News
Helicopter at medical emergency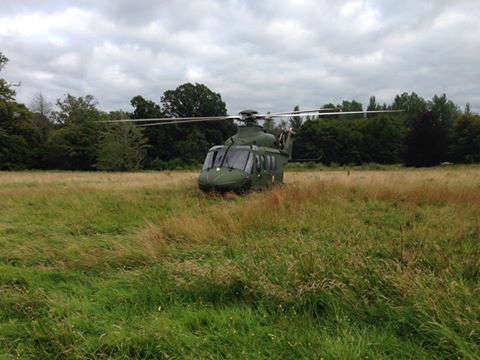 The Aer Corps Augusta Westland helicopter Medevac 112 was called to Lough key Forest Park yesterday afternoon to assist in a medical evacuation.
A member of the public became ill while participating on the Zipit course necessitating immediate removal to hospital.
The helicopter came from it's Custume Barracks base in Athlone to assist members of the National Ambulance Service .
The patients is understood to be making a full recovery.
photograph shows Medevac 112 on the ground in Lough key Forest Park yesterday, courtesy of Medevac 112.