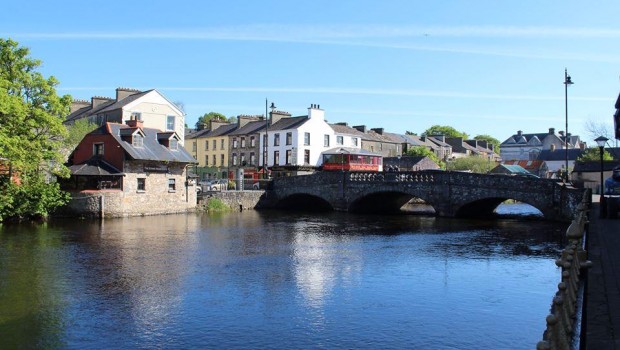 Two Boyle businesses have issued statements over the weekend, related to the ongoing Covid-19 crisis.
Zipit, who have a base in Boyle's Lough Key Forest Park has issued update advice in relation to new Covid-19 restrictions which came into place recently.
In a statement posted on Sunday evening on their Facebook page Zipit said: "Due to government guidelines, we will not be accepting visitors from Kildare, Laois or Offaly, until restrictions have been lifted. This is in addition to overseas visitors or Irish residents who have travelled overseas within the last 14 days to countries not on the Green List. We hate disappointing our customers, especially at such short notice when plans have been made, but if you have completed a booking with an address that is on the restricted list, the whole group booking will be cancelled. Anyone who calls to say one member of the group has 'covid like symptoms' will have their whole group cancelled and this is why we ask you to book in your 'bubble'. Our duty is to protect our staff and we have committed to do so, therefore we will not make exceptions. Reschedules can be offered after 2 weeks or full refunds will be given. Please bear with us whilst we navigate these tough times".
Meanwhile in another Covid-19 related local development, the popular Mattimoes Bar on Bridge Street in Boyle, that planned to open today Monday serving food has said they have had to 'push back the opening'.
"We had planned on running the show in accordance with all guidelines but because pubs up and down the country have been taking the p… and passing no heed on any guidelines or procedures, they have ruined it for everybody."
"We had been assured by Gardai on Tuesday that what we had planned was 100% fine but we received a phone call today saying it wasn't".
"We hope to be open soon, God knows when…..In the meantime, keep maintaining social distancing, keep washing your hands and hopefully we will be back to normal very soon".
"We are absolutely gutted having worked all week to get the place ready for ye. When we were reading through all the well wishes on Facebook and all the messages of good luck sent to us we were getting so excited……
Later on Facebook, Mattimoes, who have been very gracious with the decision, clarified the situation:
"To those asking: We called the Gardai and told them we were planning on bringing food from Tai Chi Court. They said that that was no problem, that we were doing nothing different to other pubs and it was fine".
"Our plan was that a customer would order their food and it would be served by a member of staff from Tai Chi Court so no staff in Mattimoes had to even touch the food. Tai Chi Court is right next door to us".
"We heard yesterday that a few places who were doing the same thing had been shut by the HSA on Friday night. We put a phone call out and an inspector from the HSA called us back to say they would strongly advise against us opening".
"So that was that. When you see 190 cases yesterday it puts it into perspective that we are not out of the woods yet".