News
Only one vaccination centre to remain in the West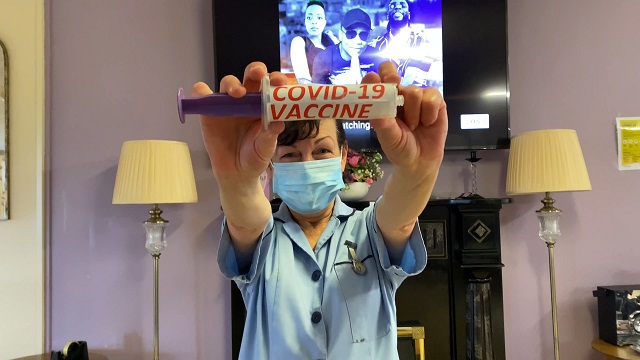 Due to a large reduction in the numbers of people presenting at COVID-19 vaccinations centres nationally, the HSE has developed a national plan for vaccination centres and has taken the decision to reduce the number to 15 centres across the country. The HSE consider that there will be enough vaccination capacity in these 15 centres in addition to participating GPs and Pharmacies who will also continue to provide COVID-19 vaccinations.
The HSE would like to acknowledge all those who worked in the Centres that are to close, the organisations and agencies who supported the work in these centres and most importantly to all those who presented for vaccination at these centres.
HSE mobile vaccination teams will operate within all areas throughout the summer and will continue to deliver vaccination doses to those who are homebound and residents of Long Term Residential Centres. The HSE will also put in place a number of pop-up vaccination teams that will be available to support particular locations if access to vaccination becomes a challenge.
Of the 15 Centres nationally, 1 of these Centres will be located in Community Healthcare West, namely Ballybrit Racecourse Galway. The Mayo Vaccination Centre at Breaffy House Resort will cease to operate on Sunday 19th June, 2022 and in line with the national plan, the staff will transition to mobile vaccination teams.
A number of GP Practices and Pharmacies throughout Galway Mayo and Roscommon will continue to provide vaccinations to the public.
Elaine Prendergast, Head of Health & Wellbeing, Community Healthcare West said it was important to acknowledge the work and commitment of all staff who supported the delivery of the vaccination programme in the Mayo Vaccination Centre, "These staff have worked tirelessly to vaccinate our communities as speedily and safely as possible. Since opening in March 2021, more than 121,000 vaccines have been administered at the Mayo Centre. The support and cooperation of colleagues across the wider HSE, as well as from regional media outlets and local representatives was also very welcome."
"I would also like to thank the people of the West and all members of the public for availing of the facilities to get vaccinated to protect themselves, their families and loved ones and their communities. Vaccines are working and are helping to prevent severe illness across the country" she concluded.
Further information is available on the HSE website, HSE.ie