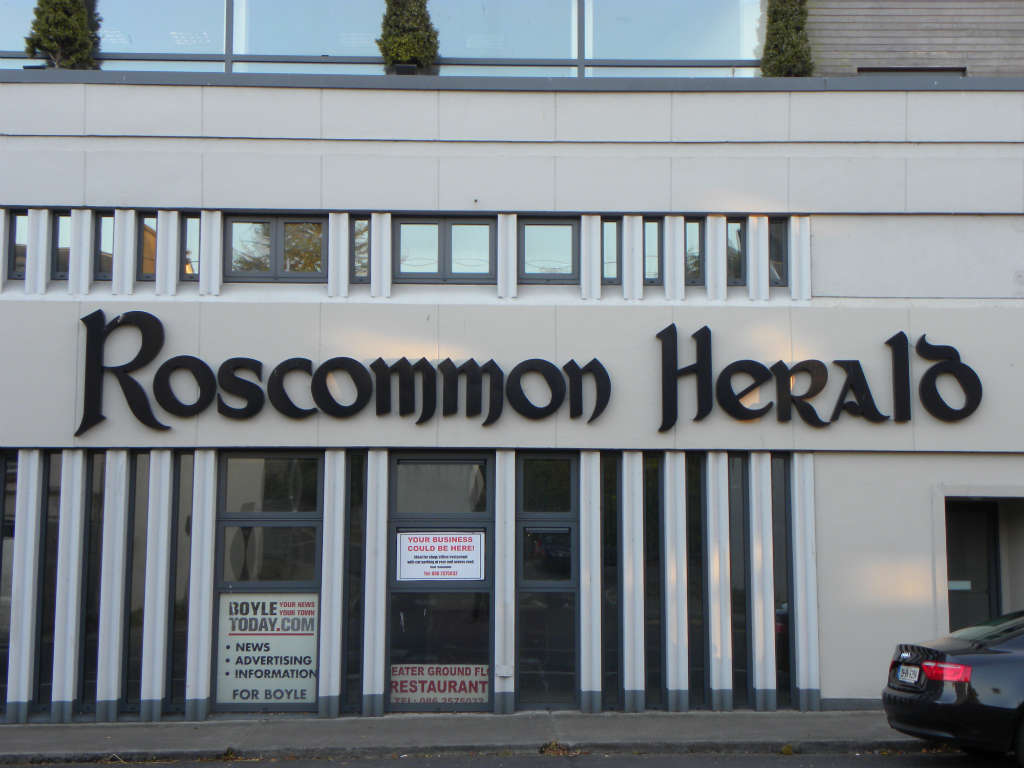 The first wave of redundancies, announced last April for the Roscommon Herald newspaper, came into effect recently.
In what was an emotive day in the newspaper, a number of long time staff members in the administration and finance departments lost their jobs as a result of their functions being moved to Cork from Boyle, breaking what has been a 155 year tradition with the town.
It is understood that a further traunch of redundancies may come into effect in the 'Herald later this year when production of the newspaper is also scheduled to be taken away from it's historical base in Boyle which would result in approx. 35% of the staff losing their jobs in the Cork owned company in 2014.
From Monday 29th, all finance including invoicing and related queries, circulation and administration which here- to- fore were dealt with by local staff in Boyle will now be handled in Blackpool in Cork.
When all redundancies take effect, sales and reporting staff are all that will remain in the Roscommon Herald in Boyle.
When word broke of the job losses last April, Boyle Chamber of Commerce issued a statement outlining their shock and concern stating the news was "particularly disappointing in the context of the commitments made in recent months by many local businesses to advertising in the newspaper."
Newspaper circulations have been falling in the majority of titles in Ireland in the last number of  years with the sales of many newspapers now at an all time low.
Current circulation figures for the 'Herald from the Audited Bureau of Circulation (the company that measures circulation in the industry) are not available as the Roscommon Herald have withdrawn from having their sales figures audited independently by this company.
The Roscommon Herald is owned by Cork based Landmark Media who took over the newspaper from Thomas Crosbie Holdings (TCH) following a pre packed receivership in 2013 resulting in a number of job losses in the group at that time.
Landmark Media is a holding company owned by Tom Crosbie, and his father Ted, who were both shareholders in TCH until it went into receivership in March 2013.