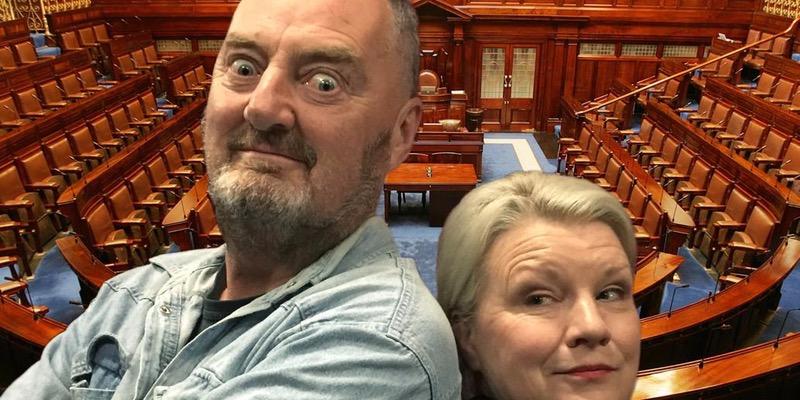 Boyle Arts Festival are delighted to welcome back Mary McEvoy and Jon Kenny in John B Keane's "The Successful TD" on Saturday 29th July at 8pm in St. Joseph's Hall.
The Successful TD follows the Trials, Tribulations, misadventures and hilarious antics of Tull McAdoo as he seeks re-election to the Dáil in the "October Elections."
Written in 1967, John B. Keane displays an edge for humour and satire that is uncomfortably close to the politics of today.
Peppered with Keane's gallery of madcap characters, this show will have you laughing at politics, in a good way, from the start.
Tull has roped in the help of his faithful daughter Kate while his wife nurses her various ailments in bed or in Lisdoonvarna. Meanwhile, Tull's arch enemy, Flannery the local school teacher, plans to scupper the election for him.
Any man with a vote is a man to be respected. I'll play with them, lie to them, sing dumb about them while I have a chance of a vote. That's my livelihood. Don't give me no more stink about the truth. Christ told the truth and they crucified Him…
Based on The Letters of A Successful TD and An Irish Minister of State by John B. Keane.
Tickets for this, and many other BAF'17 events on eventbrite