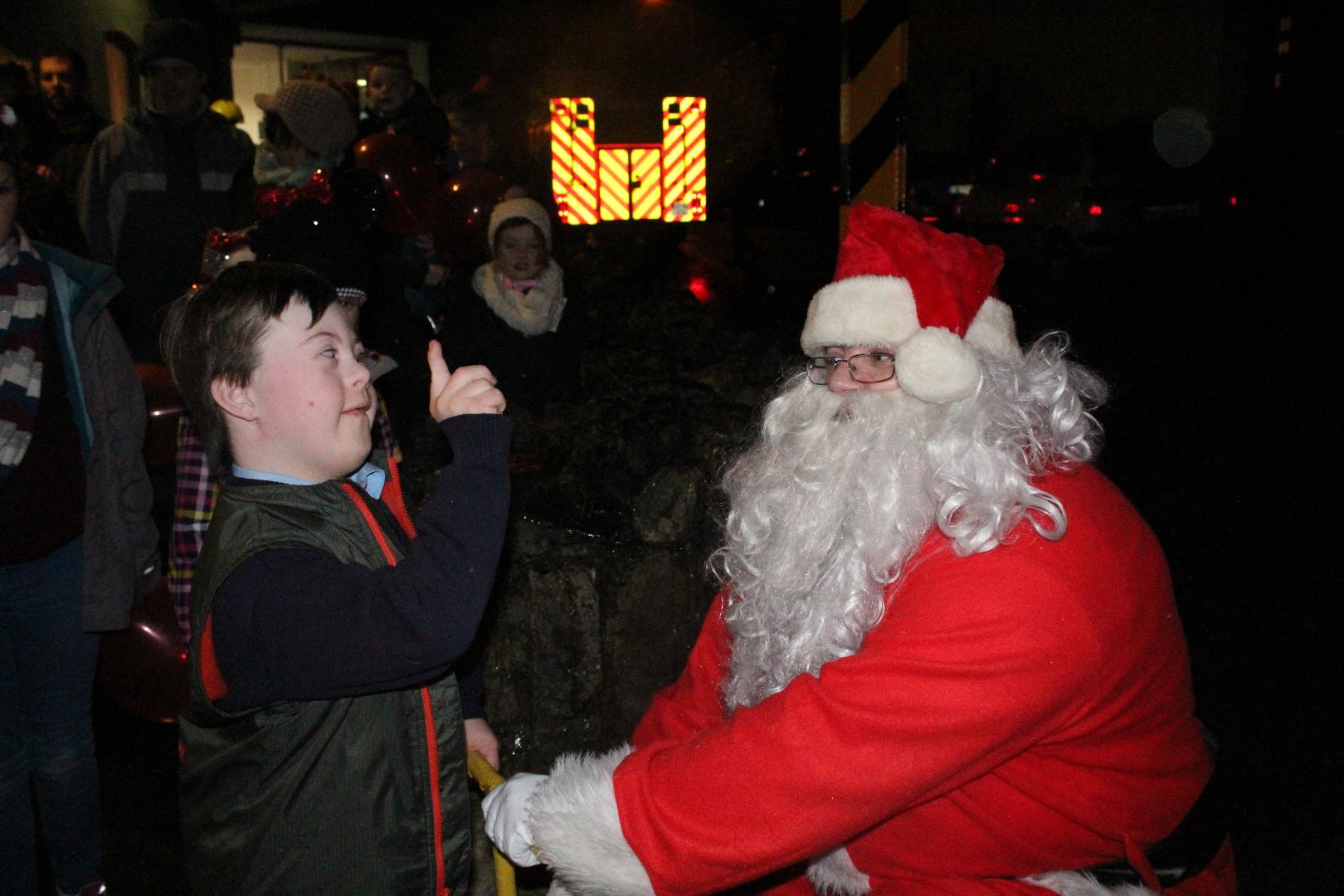 Despite atrocious weather, the crowds turned out in Boyle tonight to see Santa and 8 year old Finn Donnelly turn on the Christmas Lights.
The covered in Market in King House was ideal for the bad night and the long hall inside the House was full of further stalls and a wide range of items.
The Markets continue again tomorrow with plenty to see and some great Christmas gift ideas.