News
Largest passenger aircraft ever to land at Knock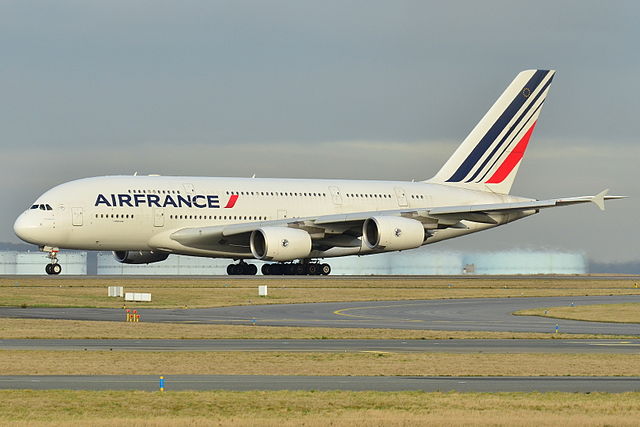 One of the largest passenger aircraft ever to land in Ireland is scheduled to fly over Boyle this afternoon on approach to Ireland West Airport.
The former Air France A380, flight number AFR373S and Reg F-HPJP, from Dresden is estimated to touch down in Knock some time before 4pm and should pass over Boyle, weather permitting shortly before hand. (Times subject to change)
The 'double decker' plane, the world's largest passenger aircraft, has a wingspan of 262 feet wide and is so big, one has never landed in Dublin Airport.
It is alleged the plane is so large, it's turbine (engine) is nearly the same girth as part of a fuselage of a 737 (the Ryanair planes that use Knock).
It is the first of four similar type aircraft that will arrive in Ireland West over the next number of months for dismantling by EirTrade, who are located on the western apron at the airport.
The event is sure to attract a large crowd of enthusiasts to the airport to see the historic event.