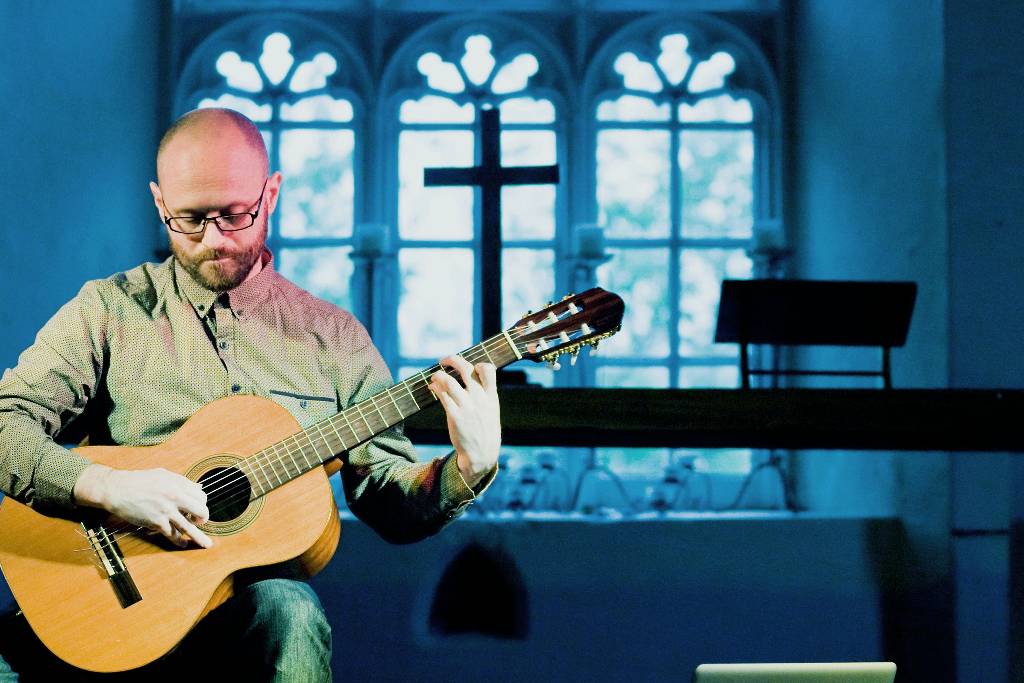 By Brendan McGee
The 25th annual Boyle Arts Festival kicks off on Thurs. July 24th and running until Sat. August 2nd. Getting things off to a great start in the Live Gigs programme, with a very special appearance in King House on Friday July 25th is the acclaimed singer/songwriter Kieran Goss. Much has been made of Goss's masterful stagecraft–in the words of country music legend Don Williams, his "amazing ability to reach out to his audience and connect with them in a very special way." The performance starts at 8pm.
We Cut Corners write short songs on drums and guitar, eschewing the predictable blues-rock stylings in favour of lyrically dexterous, rock-pop and you can catch their performance right after Kieran Goss in Daly's Storehouse on Friday July 25th.
On Saturday, July 26th, experimental musician and instrument builder, Ed Devane will unveil his unique brand of electronic ambience when he appears as his alter-ego Withering Zithering in the King House main salon at 6pm. Two very special gigs follow later the same evening, one featuring The Winters, who emerged last year to favourable reviews, with the release of their album 'Riches', described as "a thoughtful mash-up of alternative country and retro soul." The band makes their Boyle debut in Daly's Storehouse at 10pm while local singer/songwriter Frank Simon makes a welcome performance in Dodd's Crescent Bar and one ticket will allow admission to both gigs!
Sunday July 28th brings The Corner Boys to Daly's bar, for an afternoon gig. This six piece band from the Sligo area, share a passion for American music. Playing guitar, mandolin, harmonica, dobro, bass, drums, & with multi vocalists, this group will surprise you with anything from Honky-Tonk to Blues Stomp. Afterwards you can relocate to the Forest Park, for a performance by local musicians Marc Egan & Tom McGlynn at 6pm and later on, local singer/songwriter Donal O'Connor will perform an intimate acoustic set, in the Open Table restaurant at 10pm.
Monday July 28th sees a special lunchtime concert in King House, bringing three talented young ladies together for a unique performance of some classic tunes with modern influences. Lynda, Lizi & Ceara are three music teachers with a real passion for music and today's concert will feature well known songs from the musicals and lots more! The concert starts at 1pm.
On Wednesday July 30th enjoy an intimate night with two Irish music legends in the Railway Bar. 'The Journey' features Johnny Fean and Stephen Travers. Johnny is best known as the guitar-hero and lead-vocalist from 'Horslips' while Stephen is the iconic bass guitarist of the legendary 'Miami Showband'. Their music has many roots, so expect a wide-ranging mix of Sixties hits, classic Rhythm n' Blues, Irish traditional tunes and a smattering of Horslips anthems thrown in for good measure.
Thursday, July 31st in King House brings a rare opportunity to see Dublin based guitarist John Lambert (Chequerboard) playing music from his most recent offering 'The Unfolding' which was included in the top 10 albums of 2013 by Jim Carrol of the Times, who described it as "Dazzling, full of mesmerizing guitar lines, dramatic strings and serene atmospherics." Accompanying Lambert on the night will be cellists Mary Barnecutt & Lioba Petrie who will play with John alongside a backdrop of tailor made visuals by photographer Miranda Driscoll.
Also, check out the Boyle Songwriters Collective in Wynne's Bar on Tues. 29th, Teenage Kicks, a showcase of talented young local performers in Daly's Storehouse on Thurs. July 31st and the legendary Jazz Lads in Clarke's Bar on Fri. Aug. 1st.
BAF 2014 winds up with a gig by the Knotty Pine String Band in Daly's Storehouse on Sat. Aug. 2nd. The band have a strong country roots influence with songs from the likes of John Prine, Kristofferson, Steve Goodman and the Nitty Gritty Dirt Band and they also like to take popular songs and give them a Bluegrass twist! A gig not to be missed!
Bookings for all events can also be made at the Festival office, next door to Marian's, Bridge St. Boyle. The office is open every day (excluding Sundays) from now until Sat. August 2nd. Online booking is also available at www.eventbrite.ie For more information and our full programme go to www.boylearts.com Tel. 071 9663085. Email [email protected] or find us on Facebook.
Boyle Arts Festival is supported by The Arts Council and Fáilte Ireland.