News
Local connection to IFTA's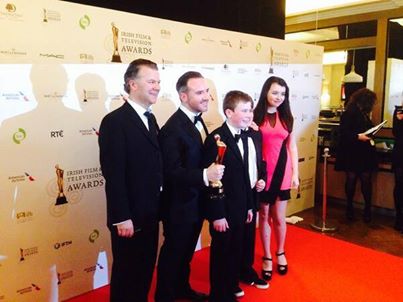 There was a strong Boyle connection to the Irish Film and Television Awards (IFTA) held in Dublin last night with our town receiving yet more publicity.
Awards for the Animation category were presented by Ian O Reilly and David Rawle who are known locally for  their involvement in  Moone Boy.
Best Film Script  was won by John Michael Mc Donagh for Calvary staring Chris O Dowd and Brendan Gleeson, the later who is a regular visitor to Boyle.
Best Entertainment programme was won by Moone Boy.
Best Actor in film won by Brendan Gleeson (Calvary)
Neil Jordan won best Director for his film Byzantium. Neil's extended family lived in Abbeytown, Boyle many years ago.
Well done to all.