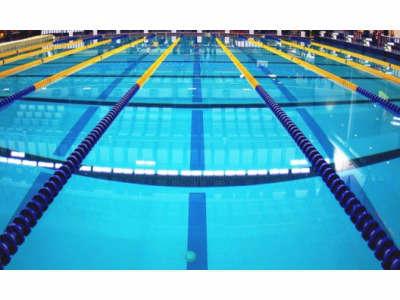 Congratulations to Boyle's Diarmuid Sutton and Croghan's Luke Weaver, bothe members of Trident Swim Club who put in a great performance last weekend in the combined Connacht and Munster Long Course Championship in Limerick.
Diarmuid Sutton was up first, followed shortly after by Luke Weaver, with both boys competing in the 200 metre backstroke event. Sutton sailed home in a time of 2:45.45, a massive 18 second personal best and Weaver followed this by knocking 5 seconds off his entry time to come home in a time of 2:35.00. With no time to waste, the pair were quickly back in the water for the 100 metre freestyle, where Weaver put in a strong performance with another personal best of 1:00.87, just a second shy of the Division 1 qualifying time and Sutton swam a long course personal best of 1:05.32.
Sunday morning saw the two boys back in the water, with Weaver swimming the 200 metre breaststroke event, putting up a long course personal best of 2:58.67 to come in second place, which earned him the Connacht silver and Sutton swimming the 400 metre freestyle for the first time, with a time of 5:04.77. The afternoon session kept the pair busy with both boys competing in the 200 metre Individual Medley and Sutton's time of 2:45.07 was closely followed by Weaver's time of 2:36.11. Sutton was up again in the 100 metre backstroke, swimming the event in the long course format for the first time and achieving a time of 1:18.03.
The final event of the competition for the Trident boys was the 200 metre freestyle, which saw Sutton put in a time of 2:25.03 and Weaver put in a time of 2:17.26, rounding off the weekend in style. The club has a busy few weeks ahead with competitions in Longford and Dublin which will see all club members training hard to achieve last minute qualifications for the Irish Championships later this year.
Trident Swimming Club is a Swim Ireland affiliated club with Clubmark status and is led by Head Coach Samantha Weaver. Members are coached from entry level to international level and the club has a proven track record in achieving podium places at national level.