News
Lookwest.ie highlights local attractions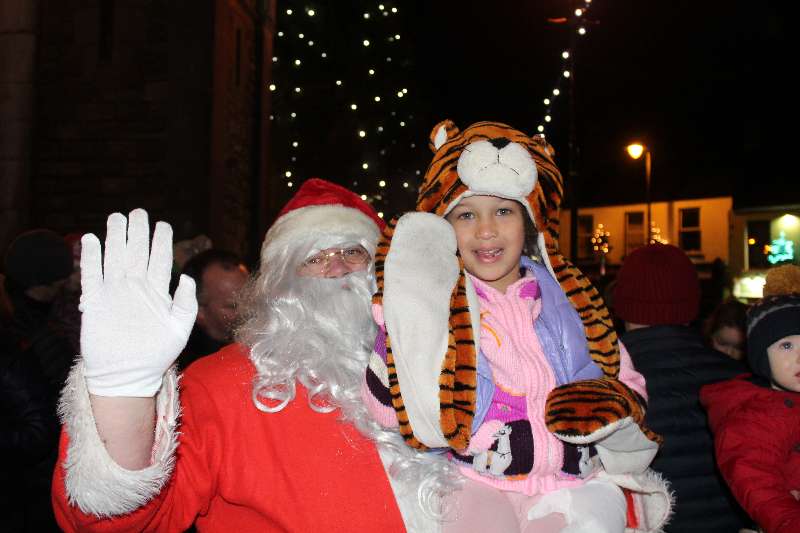 Two tourist attractions in the general Boyle area are named in the Lookwest.ie "Top 10 things to do in the West of Ireland to get in the Christmas spirit".
The Christmas Experience at Tullyboy Farm, Boyle and Santa at the Arigna Mining Experience come in for mention.
The Christmas Experience at Tullyboy Farm, Boyle, Co Roscommon
Down on Tullyboy Farm in Boyle in Co. Roscommon there is a chill in the air and all the animals are tucked up warmly in their beds awaiting the arrival of baby Jesus. The atmosphere is buzzing with excitement. The pudding is being made, Santa's bags are being packed and the Elves are eager to bring you through the ten stages of the Tullyboy Farm Christmas Experience.
Parents and children can warm themselves with hot chocolate and marshmallows and mulled juices/mince pies in the Yuletide Kitchen where you can also help out with stiring the pudding and don't forget to make your wish. Hear the story of Christmas in front of the big fire in the inglenook fireplace, then up the spiral staircase to Santa's bedroom to see Santa's old fashioned bed and the naughty elf.
Visit the Christmas Experience at Tullyboy Farm until 23 December.
Santa At Arigna Mining Experience 
Visit Santa with a difference as he goes underground this Christmas at the Arigna Mining Experience in Roscommon. Experience the magic of the Christmas underground kingdom with thousands of magical lights which the Elves have put on display to welcome Santa to his grotto. Santa will be in his underground grotto where he will meet all the children.
Visit our Traditional Nativity Scene and see the real meaning of Christmas. Meet Mrs clause who will help you post your  letter to Santa in his special postbox!
Stop by the 'Elves Workshop' to check if your name is on 'Santa's Naughty or Nice List', receive your special certificate from the Elves – ( be sure to be extra good to get your name on the 'Nice List'). Join the Elves singing their Christmas jingles as they work in their toy factory. Visit their wonderfully talented face-painters Veronique and Anke who will work their 'magic' for you, no request is too much from princesses to butterflies, Spiderman to Rudolph.
Read the full list of attractions here