Events
Martin winning the Presidents prize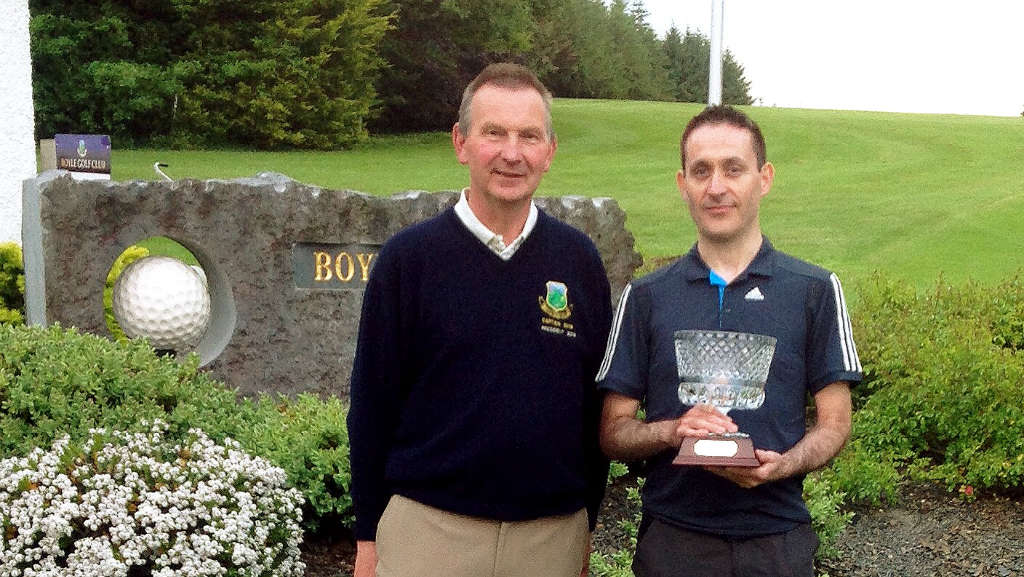 Well done to Martin Wynne who won the Presidents Prize at Boyle Golf Club on Sunday evening.
Club President Charlie O'Donnell congratulated Martin on his achievement and thanked all those who took part.
Martin said he was delighted to finally win a "Major" after playing golf for over 20 years and thanked Charlie for presenting the prize
The presentation was attended by Martins father, Christy, and sister Deirdre.