Events
Mary McAleese opens Arts Festival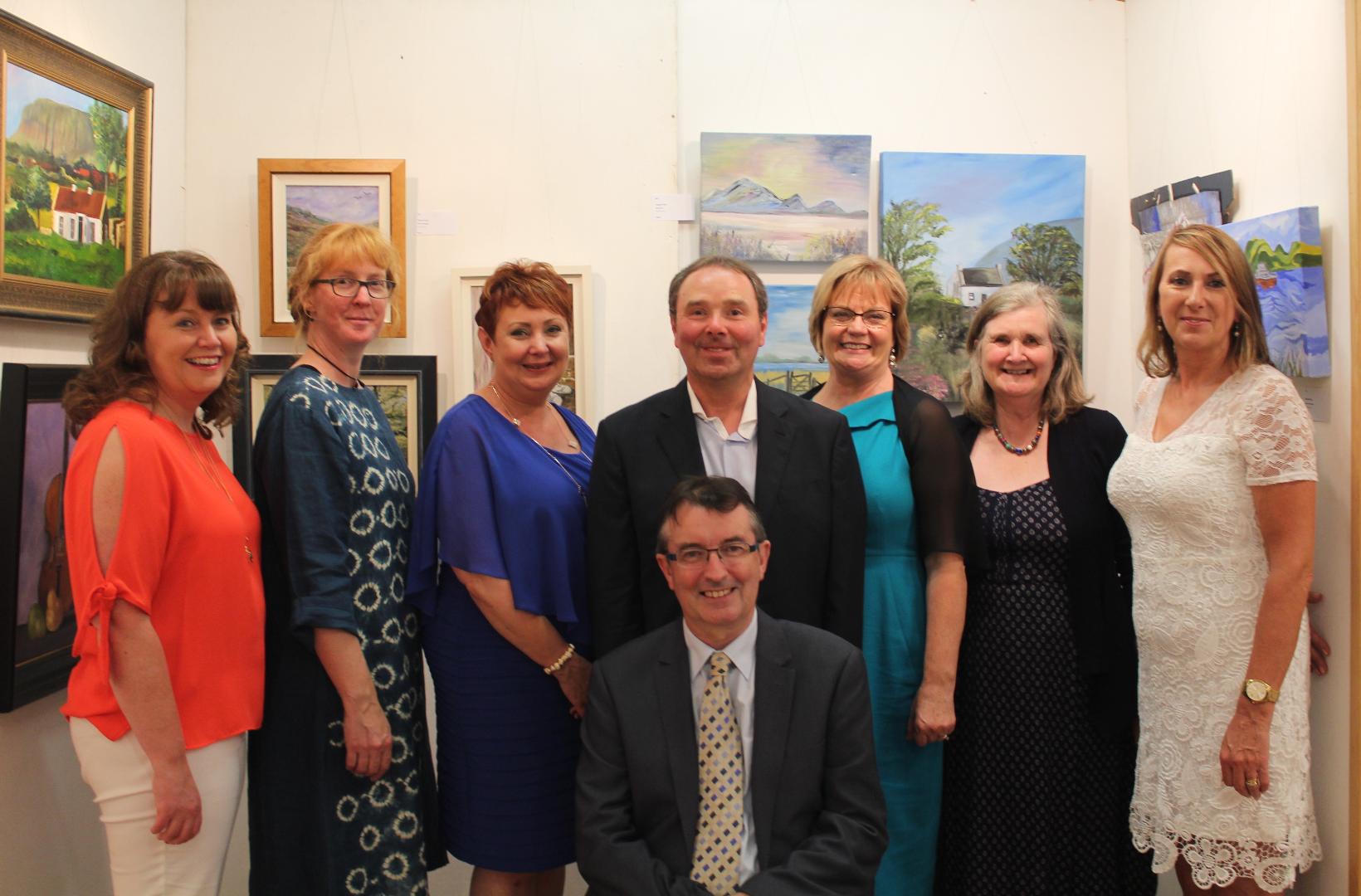 Former Uachtaran na hEireann Mary McAleese formally opened the 2016 Boyle Arts Festival in King House on Thursday night.
As in previous years, there was a capacity attendance who heard Mrs McAleese tell of her love of Boyle and her frequent trips by bicycle to the town from her fathers home in Croghan.
The former President acknowledged the hard work of the committee and congratulated them on their endeavours.
Irene Madden spoke on beahlf of the committee and thanked Mrs McAleese and her husband for their attendance.
Arts Festival Chairman Gerry Kielty made a presentation to Mr and Mrs McAleese.
Patricia Golden announced the winners of the popular Local Artists Exhibition which is held in the Parochial School.
Winners:
1st –   No. 52 – Julie Potter – 'Great Drying'
2nd – No. 209 – Adam Burtham – 'Blind Truth/Walk Your Talk'
3rd –  No. 35 – Audrey Stanley – 'Slyne Head'
Highly Commended:
No.22 – Martina Burke – 'Suaimhneas'
No. 24 – Marianne Heemskerk – 'Mountain Lake'
No. 161 – Colleen Quinn – 'Lakeside Cottage, Connemara'
No. 205 – Susan Mannion – 'Vessel'
Most Promising Artist Under 25
No. 5 – Sian Costello – The Construction of Wigwams'
Highly Commended: No2 – Conor O'Connell – 'Diving Kingfisher'
Boyle Arts Festival Committee:
Helen Donovan, Susuan Mannion, Irene Madden, Brendan McGee, Belinda McCauley, Chritine Kelly, Patricia Golden and Gerry Kielty (Chairman). Missing from photograph Fr John Coughlan.