News
Mauren O'Sullivan remembered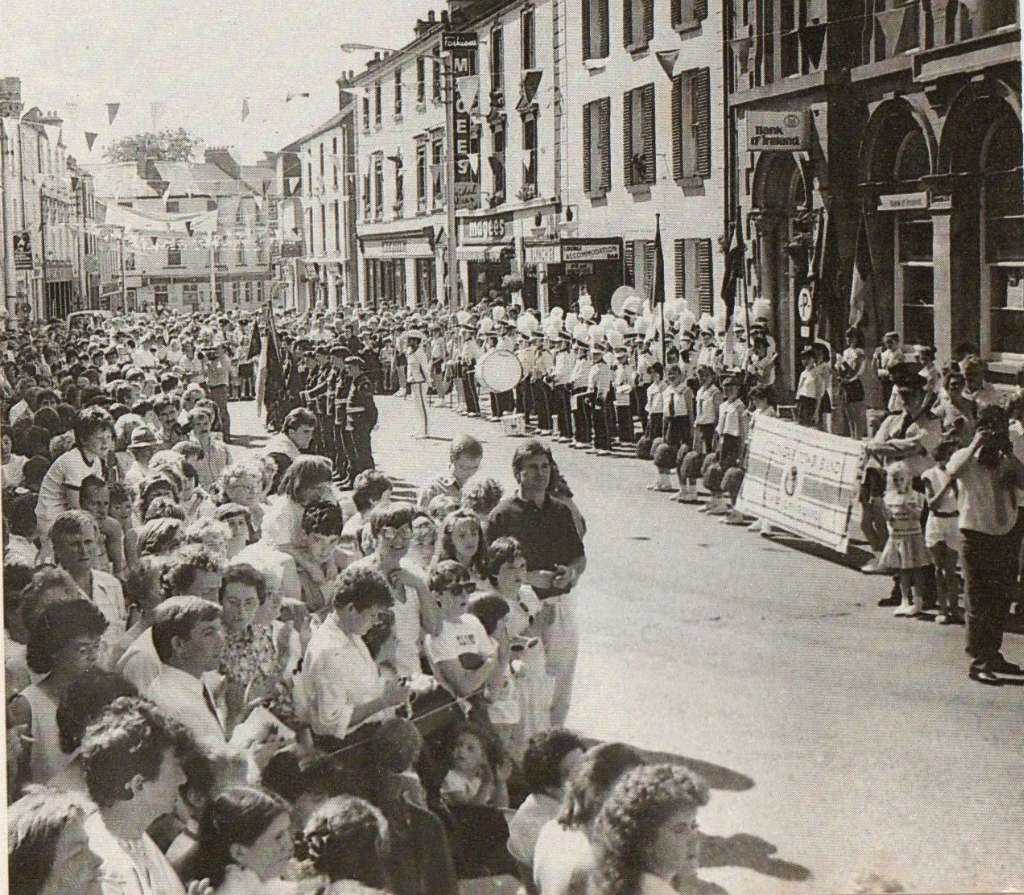 An event is being held today to mark the 25th anniversary of the triumphant return of Hollywood star Maureen O'Sullivan to her native Boyle.  Una Bhan Tourism is delighted to invite those interested to a special screening of highlights taken from the original footage of her visit to Boyle.
The screening will take place in King House, Boyle at 3pm on Sunday 3rd August. Were you involved in the celebrations on 7th & 8th August, 1988? You may be included in the video footage. All very welcome to the viewing at 3pm.


Free video showings and additional Maureen O'Sullivan memorabilia exhibition on display in King House all day from 11am.
1.30       Maureen O'Sullivan talks about The Making of the Tarzan Movies
2.00       Video – Maureen O'Sullivan talks about 'Cheetah' with David Letterman
2.30       Video – A Tribute to Tarzan
3.00       Introduction of footage by Tony Conboy, Boyle Organising Committee 1988.
Come along and relive the memories, a screening of highlights from original footage of the warm welcome received by Maureen O'Sullivan and the euphoria of the town for the return of the Hollywood legend to her native Boyle after a 40 year absence. Such was the excitement of the visit to Boyle by Maureen O'Sullivan in 1988, footage was featured in both the RTE news and the Late Late Show.  Highlights will also include footage from the Celebration Mass in St Josephs Church, Parade through Boyle to Main Street, unveiling of the Plaque on Sheerins, tree planting on Military Road, variety concert in Royal Hotel, planting of Monkey Puzzle tree in Riversdale House, Knockvicar and boat trip on Lough Key. The footage captures all of this and more.
4.00       Presentation by John Burke, Riversdale House
4.10       Conclusion by Frank Geelan, Chairperson of Boyle Organising Committee 1988
Maureen O'Sullivan was born on May 17, 1911 in Boyle, in the premises known as Sheerins, Main Street. Her most famous role was Jane in the Tarzan series, opposite Johnny Weissmuller. Maureen had seven children (including Mia Farrow) with husband John Farrow.  Her career, spanning 64 years and over 60 films, included Francis Ford Coppola's 'Peggy Sue Got Married' (1986) and 'Hannah and her Sisters' (1986) with her daughter Mia Farrow.  
Maureen spoke of her return to Boyle in August 1988 as her life coming 'full circle', on Sunday 3rd August King House, Boyle Una Bhan Tourism is delighted to invite those interested to mark the 25th Anniversary of this occasion and also to celebrate the life and works of the Boyle native.
Community Tourism Diaspora Project is an initiative established as a follow on from the success of the Gathering in mobilising local communities to harness diaspora links for the benefit of local tourism. Una Bhan Tourism wishes to acknowledge Roscommon County Councils support in this event.
(Pic shows Main Street on the day of Maureen's visit to Boyle)