News
McDermott's Castle for sale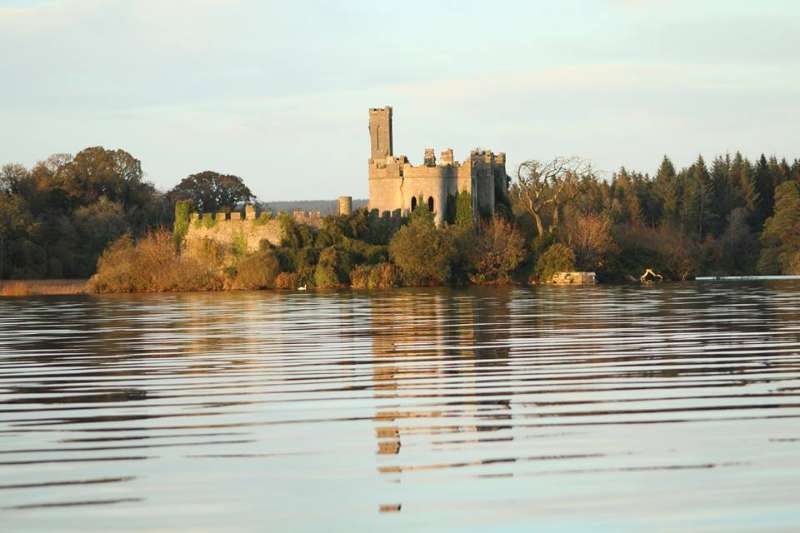 Mc Dermott's Castle on Lough Key is due to go for auction on December 13th.
Described as a 'Castle ruin and Island' the lot comprises 0.22 hectares (0.54 acres) with 'vacant possession'.
The Bidx1 team are quoting a guide price of €90,000 for the Island and Castle.
A bidding deposit of €4,500 is required.
Mc Dermotts Castle features in the Annals of Loch Cé where it was reportedly burned down in 1187 by lightning.
It also featured in the final act of the conquest of Connacht in 1235, by Richard de Burgo whose army included 500 mounted knights.
The castle came under siege, first by a raft-mounted perrier (catapult), and then by fire ships comprising wood stripped from nearby Ardcarne.
Lord Lorton built the folly castle in the early part of the 19th century, as one of the adornments to the estate whose centrepiece was Rockingham House.
Isaac Weld, writing in 1832, describes as part of "the castle proper" 2 rooms, one above the other, each 36 feet by 22 feet, with walls of 7.5 feet thickness. It is not clear whether this refers to part of the original castle, or the later construction. The folly castle, used as a summerhouse, was again gutted by fire shortly before the Second World War.