GAA
Presentation night thank you issued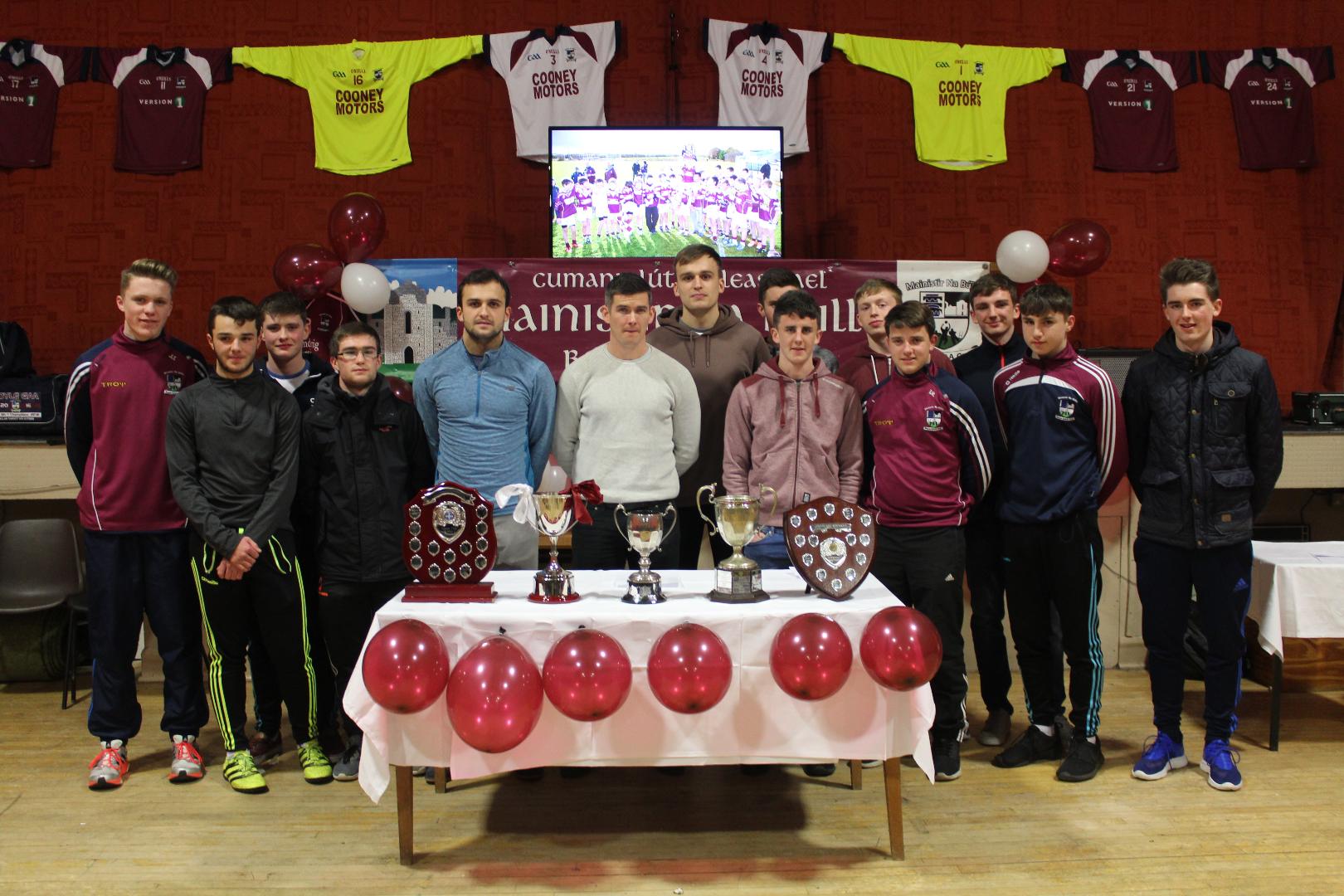 A fantastic time was had by all on Friday night at our Minor Board Presentation Night in St. Josephs Hall.
A huge thank you to the Minor Board Committee and helpers for having the hall looking radiant.
Thank you also to all the Team Management for all their hard work and dedication throughout the year and also for their hard work in making last night possible.
A sincere thank you to all our sponsors throughout the year, without them our teams would not look as professional walking out on the pitch.
To our players, thank you for your dedication and commitment throughout the year, you are all a credit to yourself, your family and the Club.
The parents, without your commitment in having your children at training, bringing them to matches etc. none of this would be possible and thank you all for supplying food for after matches and bring food here tonight a sincere thank you.
To all the local media for highlighting all our games etc. throughout the year thank you.
To Tony Conboy our MC, as always very professional, thank you.
Our special guests Donnie Smith, Sean Purcell, Enda Smith and Frank Egan who made medal presentations on the night. A honour to have such fantastic representatives for our Club.
Thank you also to Padraic Mitchell, Games Promotions Officer for attending on the night and saying a few words