News
Callan Tansey host motivational talk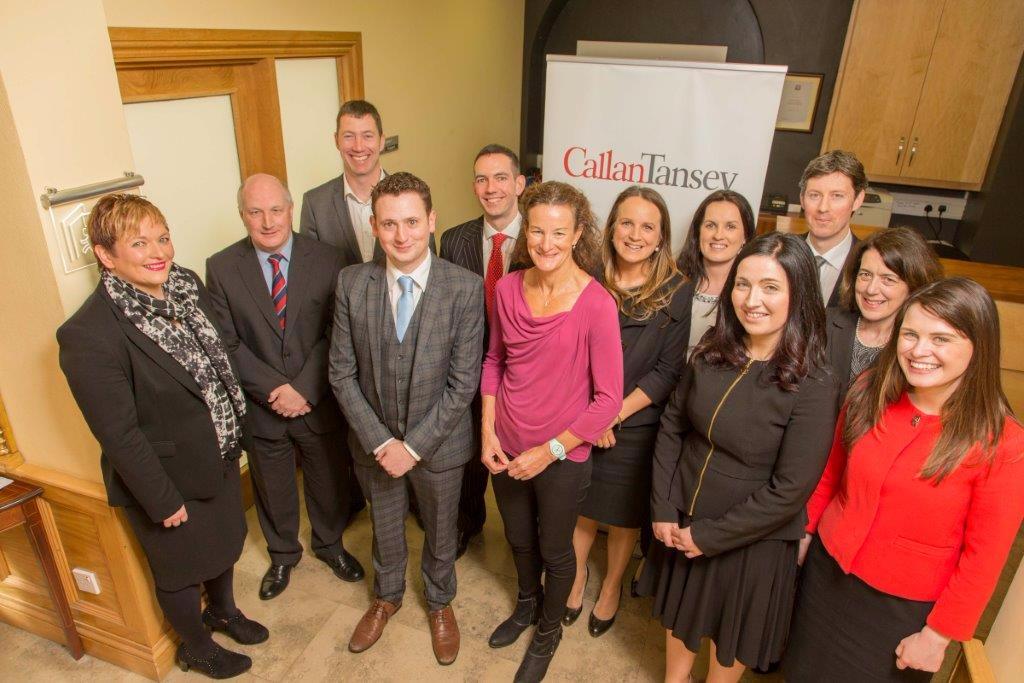 Callan Tansey Solicitors hosted a Motivational Talk on Friday, 4th March, 2016 at their offices at the Law Chambers, 3 Wine Street, Sligo to members of the business and sporting community from Sligo and Boyle.
Speakers at the event entitled "Critical Habits of High Achieving Performers" included renowned Olympians, David Matthews and Sonia O'Sullivan.
Roger Murray, newly appointed, Managing Partner welcomed both David and Sonia in his opening address and noted "everyone needs a voice of encouragement in life and in business."
David and Sonia recounted their experiences as top class athletes and how the skills acquired during those years could be applied to the world of business.
Attendees included newly appointed President of Sligo Chamber of Commerce, Mr. Des Faul and Cathaoirleach of Sligo County Council, Rosaleen O'Grady, together with guests from the business and sporting Communities of Sligo and Boyle.
Mr. Murray took the opportunity to announce the firms sponsorship of Sligo athlete, Kieran Elliott (Grange). Kieran is currently on an athletics' scholarship at the University of Limerick.
Callan Tansey's office in Boyle is located on The Crescent.
Partners and Solicitors of Callan Tansey are pictured with Sonia O'Sullivan and David Matthews (back left)