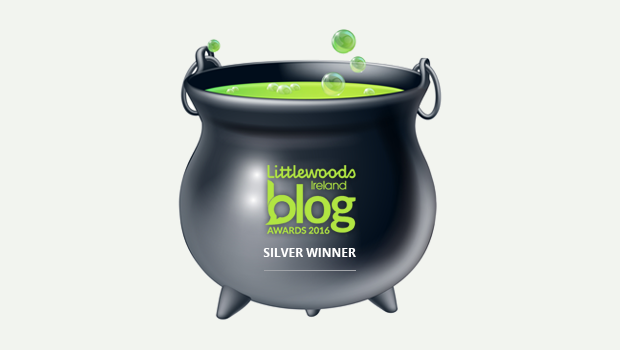 More frequent bus service proposed for Boyle
There is one proposed change to bus routes in and out of Boyle under the recently published National Transport Authority 'Connecting Ireland' document. The change is in relation to routes 22 and 23 that serve the town on the Dublin-Sligo and Sligo-Dublin routes. More frequent services and a better integration of routes along this corridor is proposed, with a minimum service frequency of two hours between Sligo and Dublin.
Unfortunately there is no mention of a bus to connect Boyle with Athlone, a route that was very popular a number of years ago and one that was used by many travelling south or making connections via Athlone.
Perhaps that route could be considered in the consultation process that is now open, with the public being asked to go to nationaltransport.ie, read the details about what Connecting Ireland means for your area and your county, and give the NTA feedback. For more details on the public consultation process, visit: https://www.nationaltransport.ie/connecting-ireland/
Boyle firm wins Irish Law Award
Congratulations to local law firm Callan Tansey who won 'Personal Injury and Medical Negligence law firm of the year' at the Irish Law Awards on Friday night last.
Now in their ninth year, the awards aim 'to identify, honour, and publicise outstanding achievements, while also recognising those who have dedicated their lives to serving in the legal profession. This annual event is designed to recognise excellence in the legal profession of Ireland, commending the achievements of lawyers'.
Local checkpoint gets national attention
Motorists travelling on the N4 at Ardcarne on Saturday morning last were met with a multi agency checkpoint that subsequently attracted the attention of the national media. The Irish Daily Mirror reported on Monday that "A number of drivers were fined over the weekend after being checked by Gardai, RSA officers and Customs at a special checkpoint. Officers from the multiple agencies set up along the N4 near Boyle in Co Roscommon on Saturday. Drivers were checked for all the basics like tax and insurance, but motorist's diesel and tachographs were also checked. One driver at the checkpoint was found to be using green diesel and will appear in court at a later date. A Garda spokesperson said: "Gardaí conducted a checkpoint on the N4 at Boyle with RSA Ireland & Customs. RSA vehicle & tachograph inspectors examined a number of vehicles. Of note, 1 driver using another person's tachograph card and 1 driver using green diesel in private car. Proceedings to follow."
Why is Boyle dearer for petrol and diesel?
For some reason, Boyle seems to be dearer than most towns in the area when it comes to the cost of diesel and petrol. In comparison to our nearest neighboring town – Carrick-on Shannon – most forecourts in Boyle are approximately 4 cent dearer – even though it is the same brand being sold in both locations. One wonders what could have changed to make Boyle fuel prices dearer, when last year, Boyle one of the cheapest places in Ireland for petrol and diesel.
A downright irresponsible act
There were unconfirmed reports during the week of fireworks being fired at vehicles passing the Pleasure Grounds on Sunday night last, all in the name of 'Halloween Fun'. Apart from the fact that possessing fireworks is illegal, aiming one at a person or vehicle is downright irresponsible and dangerous. Only recently we heard of the life changing injuries a 19 year old girl received in Galway when she was struck with a firework in the face as she sat at a bus-stop in Eyre Square.
Those involved in this alleged act at the Pleasure Grounds are very lucky they did not cause damage or injury last Sunday night.
High vaccine uptake in Roscommon
It is great to see County Roscommon up there with the top counties in the country for the uptake in Covid-19 vaccines (94%).  While no figures are available for each LEA, it would be interesting to see the breakdown of vaccine uptake in the Boyle LEA to ascertain what percentage of the population have been vaccinated. Discussions with medial personnel locally would indicate that the vast majority of people in this area seem to have taken up the opportunity to get their Covid vaccine, which is heartening.
According to the HSE: "The risk of contracting and spreading the virus is greatly increased when you are not vaccinated and it is inevitable that areas with lower vaccination rates, albeit slight, will have a higher incidence rate of the virus". "We know that the vaccine protects against severe illness and hospitalisation and we would encourage everyone who can to avail of it."
Walk-in vaccination clinics are open again this weekend in Carrick on Sunday from 1.30pm to 5.30pm and Kilbride on both Saturday and Sunday from 3pm-4.15pm.
New Hospice Unit opens today
Under the guidance of well known Boyle man and Chairman of the Mayo Roscommon Hospice Foundation, Mike (Junior) Smith, the new Hospice Unit in Roscommon town is now complete and will be officially opened today Friday November 5th by Health Minister Stephen Donnelly. The €6m Hospice unit was built on time and within budget despite the restrictions that Covid -19 imposed on the project. It will house an 8 bed in patient unit along with day and community care facilities. Well done to Mike to all involved.
And finally…..!
Two ladies meet in Heaven
Mary: Hi Ann.
Ann: Hi Mary. How'd you die?
Mary: I froze to death.
Ann: How horrible!
Mary: It wasn't so bad. After I quit shaking from the cold, I began to get warm and sleepy, and finally died a peaceful death.
What about you?
Ann: I died of a massive heart attack. I suspected my husband was cheating, so I came home early to catch him in the act. But instead, I found him all by himself in the room watching television.
Mary: So, what happened?
Ann: I was so sure there was another woman there somewhere that I started running all over the house looking. I ran up into the attic and searched, and down into the basement. Then I went through every wardrobe and checked under all the beds. I kept this up until I had looked everywhere, and finally I became so exhausted that I just keeled over with a heart attack and died!
Mary: It's a pity you didn't look in the freezer. We'd both still be alive today!