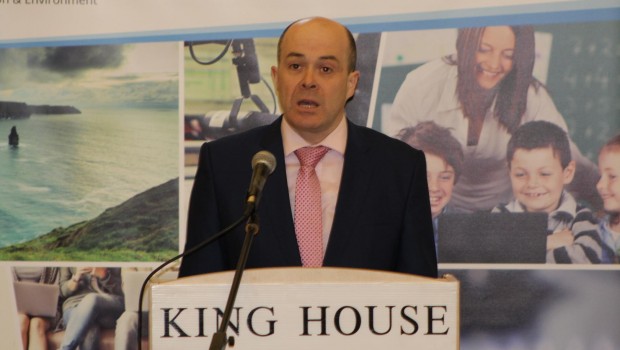 Roscommon TD Denis Naughten has welcomed the findings of the independent review of the National Broadband Plan tender process, which concluded that he did not influence or seek to influence the conduct of the tender process in favour of Granahan McCourt, and that the process has not been tainted.
Mid west Radio news say: "The report by auditor Peter Smyth was published yesterday, and found the tendering process for the roll-out of broadband was not tainted by meetings Mr Naughten held with businessman David McCourt".
In a statement to Midwest News, Deputy Naughten – who resigned as Communications Minister over the issue – welcomed the conclusion of this report, not just for himself he says, but for the 1.2 million people in rural Ireland waiting to be connected to high-speed broadband.
He's now calling on the Government and elected TDs to carry through on the work he completed as Minister to ensure that every home and business in Ireland gains access to high speed broadband without an further delay.
A decision should be made on the final tender for the National Broadband Plan in the next few weeks, according to the government, while the new Communications Minister Richard Bruton says Denis Naughten made the right decision to resign as Minister.
Richard Bruton quoted the Smyth report when saying Mr Naughten's decision to step aside insulated the National Broadband Plan from any perception of bias, according to Midwest.