Events
New menu at Drumanilra Kitchen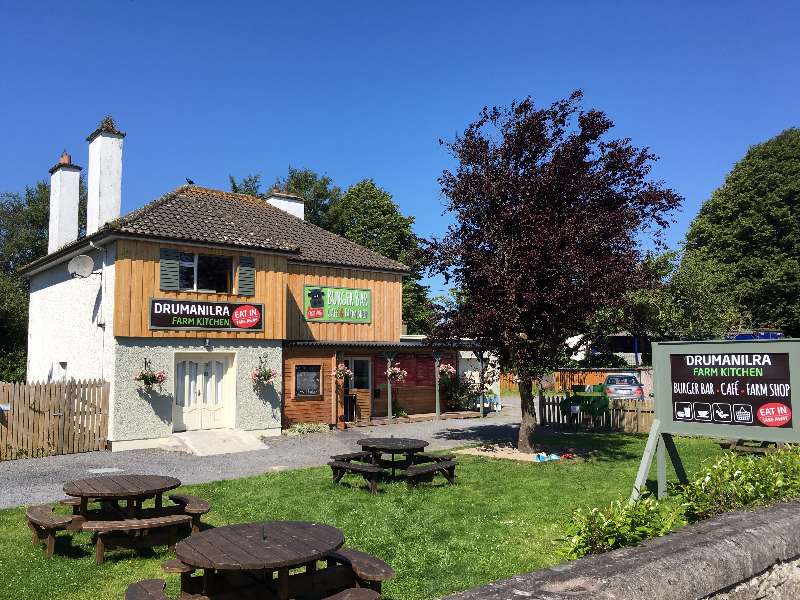 The award winning Drumanilra Farm Kitchen in Boyle has unveiled its new extended menu.
The menu showcases the way Drumanilra Organic Farm produce has evolved since achieving organic status with the Organic Trust Ltd in 2015.
In particular, the pedigree, organic, 21 day aged, Dexter steaks take centre-stage on the menu with the signature Dexter burger still a favourite.
Other highlights include a fantastic value BBQ Pork Rib dish, and various new organic chicken dishes.
All meats on the menu are organic, free-range, GM and antibiotic free, and fully traceable to animals that have been reared to the strictest animal welfare standards.
Dexter beef, pork and lamb is exclusively from Drumanilra Organic Farm, Angus beef from John Cullen in Frenchpark and organic chicken from Margaret McDonnell in Kildare.
Drumanilra Farm Kitchen has also expanded their vegan and vegetarian options, to properly celebrate the amazing vegetable producers they work with. Their mixed salads come from their own polytunnels on Drumanilra Organic Farm, with additional produce being sourced from local growers at Knockvicar and Croghan Organic Gardens and Beechlawn Organic Farm in Ballinasloe.
There are plenty of family activities going on at the Farm Kitchen over the Easter holidays, with an egg hunt around the garden and an Easter Art competition running in the café.
You can view the new menu on the side drop down bar on their Facebook page.