News
New museum open at Feelystone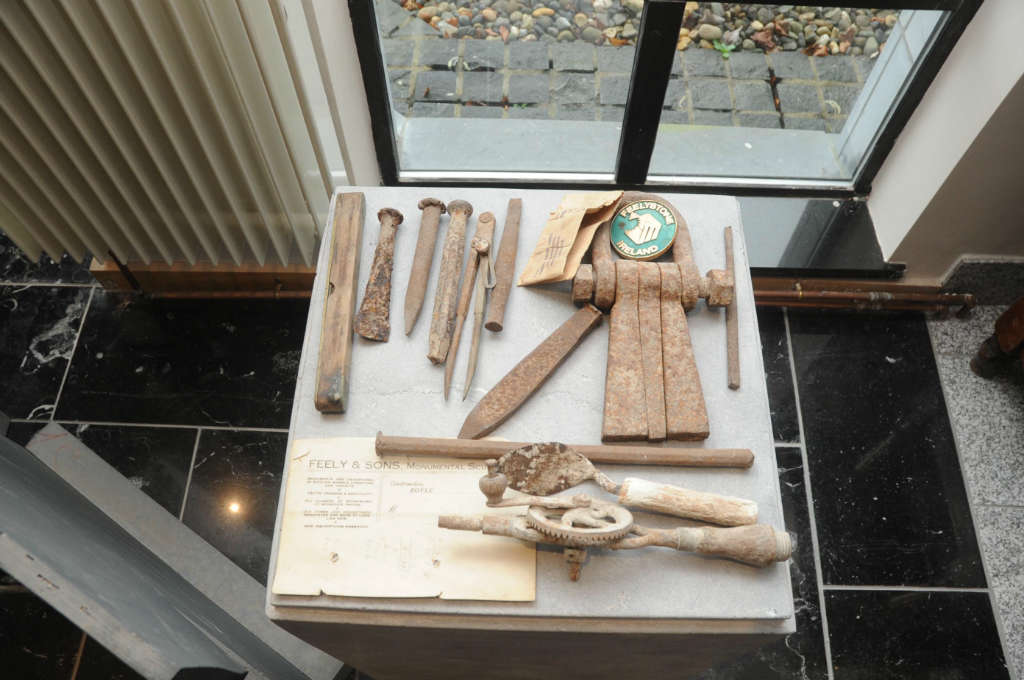 Feelystone have opened a museum to show its collection of documents, tools and photographs.  It's a fitting tribute to its long involvement in the craft of stone cutting.  Also on display is a 2metre quarry bar used over 200 years ago in its quarry at Rockingham and (Olberts field) at Greatmeadow, Boyle.  The museum is open during office hours to the public.
Barry Feelys book "A life in Stone" is a big success.  It brings memories of the people that called to their workshop for a chat and there are many amusing stories.  It also gives a well written account of working the stone by hand.
The modern application of the internet is bringing the book to the world with sales in Austrailia, U.S.A., Japan, Germany and England.  Information available on www.feelystone.ie.