News
New protocols in place at Abbey Community College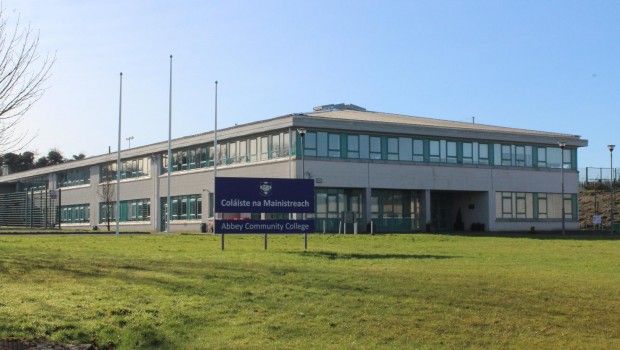 Abbey Community College in Boyle has issued a reminder to all parents of new protocols in place around the school:
Visitors to school:
* Do not enter school without appointment
* All parent/teacher and similar meetings are canceled until further notice
* Visit by appointment only
* Call office to make appointment in advance
* Visitors must sign the contact tracing book when entering and leaving the building
* Parents/guardians cannot enter the school building without confirmation from office
* Only enter via the staff carpark stairwell, go directly downstairs to the office
* Visitors/parents must wear a mask and observe social distancing at all times
Collection of Students:
* Do not enter the school
* Parents/guardians who are collecting students from school must ring the office and wait outside the door in the teacher's carpark. This door will be marked as the student pick up point (pictures of collection point is below)
Contact Details on VS Ware:
* Please check, and if necessary, update all contact details on VS Ware
* Make sure you have entered an alternative contact, and that their details are also correct
Students who are unwell:
* Do not send your child to school if they are feeling unwell
* Do not send your child to school if they have ANY symptoms of COVID-19 (Temperature of 38 degrees Celsius or more, cough, loss of or changed sense of taste or smell, shortness of breath, been in close contact with someone who has tested positive for coronavirus, been living with someone who is unwell and may have coronavirus)
"Working together we will keep Abbey Community College operational and functioning. It is imperative that these arrangements are adhered to and that there are no casual callers to the school. We cannot accept books, lunches, or any deliveries for the students in order to reduce the opportunities for transmission".
"Thank you all for your ongoing cooperation – we're all in this together".