News
No aid for Boyle under Travel Prog.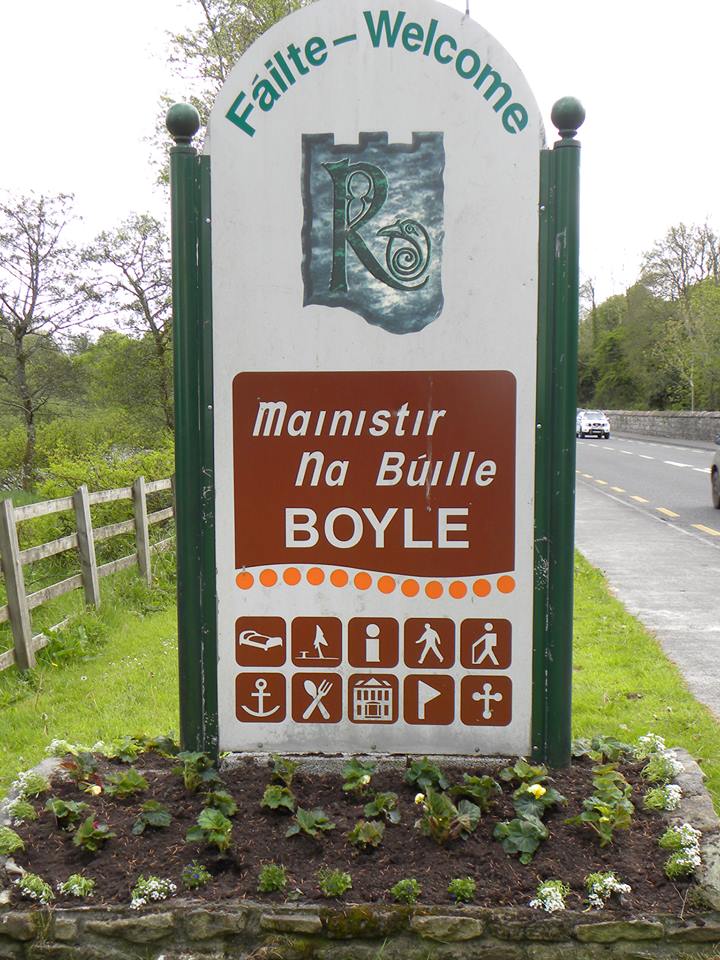 Boyle was unfortunately not among the 11 towns nationwide that were announced today for a total of €4.5m funding under the Active Travel Town's programme for walking and cycling infrastructure.
While the town is ideally suited to such aid, it is not known if any formal application was made on behalf of Boyle for assistance under this measure.
The initiative sees the eleven successful Irish towns, including neighbour  Carrick-on-Shannon, granted funding for local cycling and walking strategies – including new cycle-lanes, provision of walkways and behavioural change initiatives in local schools and workplaces to encourage people to switch their transport mode.
According to Public Transport Minister Alan Kelly, The 'Active Travel Towns' programme represents further investment in the National Cycle Policy Framework as set out under the Programme for Government.
"We are trying to create a more cycle-friendly and walking-friendly culture in Ireland. Infrastructure is one dimension but you have to do more to get people to change their behaviour. Better infrastructure needs to be combined with education initiatives and that is exactly what we are doing with the Active Travel programme,"
"We have moved away from just funding piece-meal projects to try and get a combined planned approach to walking and cycling and linking it to a town as a whole strategy. This will combine infrastructure improvements with behavioural change measures to encourage people to use the new infrastructure and to leave the car at home. There is huge scope for change and this needs to be driven locally," stated Minister Kelly.
The National Cycle Policy Framework outlines the importance of creating a culture of cycling in Ireland if cycling mode share is to increase. Securing effective increased bicycle and walking mode share requires a focus to be placed on population and employment centres.
The Active Travel Towns programme is a multi-annual funding support programme to support the strategic development of walking and cycling in towns outside the Greater Dublin Area. The principal objective of the Active Travel Towns programme is to achieve modal shift from car to either walking and/or cycling within towns.
A competitive funding scheme was launched in April 2012 seeking local authority proposals to deliver walking and cycling infrastructure with a key focus on behaviour change interventions in towns around the country.  46 projects were submitted under this funding call from 19 local authorities. Funding is now being provided for 11 of these proposals.
The funding will deliver a good balance of infrastructural measures for walking and cycling coupled with focused behavioural change interventions and evaluation measures to ensure modal shift with towns is achieved.  The successful projects place strong focus on interlinks between residential areas, workplaces and schools and, in many cases, public transport.
"This funding is going towards realising the programme for Government commitment to continue to invest and expand in our national cycling infrastructure," concluded Minister Kelly.
The citation for Carrick – on -Shannon read:
Carrick on Shannon
Population : 5,000
Grant: €400,000
A good balanced mix of infrastructural projects coupled with softer measures to encourage modal shift. It proposes a number of infrastructural projects including a cycle route linking the railway station on the west of the river to the town centre. It also proposes the extension of existing routes thereby linking residential area to the town centre.   The plan also includes a number of softer measures are also proposed to encourage behavioural change and it has the support of the local business sport and school communities.