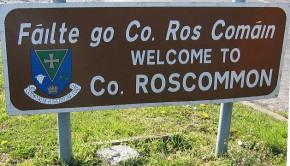 A stone portrait of the late Ruairi O Bradaigh will be unveiled this Sunday at Shankill, Elphin.
The late Mr O Bradaigh was President of Sinn Fein from 1970 – 1983 and Republican Sinn Fein from 1986 – 2009.
He was also a TD for Longford Westmeath from 1957 – 1961.
The Raheen Pipe Band and a colour party will parade to the unveiling site from Elphin.
The ceremony is scheduled to commence at approximately 3.30pm