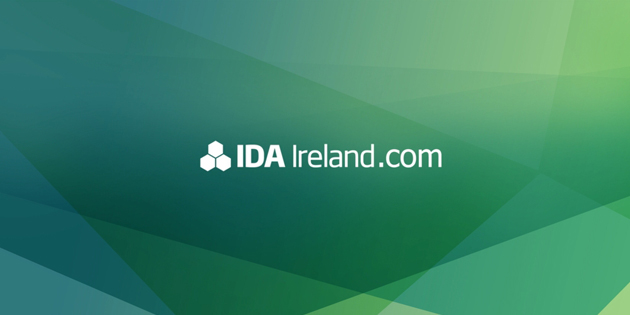 County Roscommon has received only one IDA visit do far this year and no grant aid from the IDA in 2016.
Thats according to Fianna Fáil TD for Roscommon/Galway Eugene Murphy who says it is outrageous that County Roscommon has been left at the bottom of the list again as it was one of only three counties who received no grant aid from the IDA last year.
 
"Ireland paid almost €93 million in grant aid last year to support employment from foreign direct investment enterprise. Figures released by the IDA showed no grant aid for Counties Leitrim, Meath and Roscommon. Laois enterprise received €5,000, Offaly €355,000 and Longford €169,542.Of the border counties foreign investment in Cavan was grant aided by €418,271, Monaghan got €200,000, Louth just over €3 million and Donegal €685,000
"The largest amounts of grant aid went to the main cities and towns with Dublin receiving €20 million, Cork €13 million, Galway just over €13.5 million, Limerick €13.5 million while €10.9 million went to Waterford. The total grant aid paid last year was €92,977,051.
"These facts speak for themselves – Roscommon and large parts of rural Ireland have been largely ignored by the IDA. I tabled a parliamentary question on this matter with the Tánaiste and Minister of Business; Enterprise and Innovation and the Minister replied by stating that in 2016 some 52% of all jobs created by IDA Ireland's clients were based outside of Dublin while she indicated that mid-year results for 2017 showed 54% of job approvals in the first six months of the year were based outside of Dublin. Well we have certainly not seen evidence of that in rural Ireland or the West of Ireland so presumably those figures relate to other urban areas outside of Dublin. The Minister also said that counties Roscommon, Leitrim and Meath had received significant grant aid over the last ten years. The figures show that County Roscommon received €3,359,963 grant aid since 2007 but in the past year Dublin received €20 million grant aid in 2016 and Cork €13 million and over €10 million to Waterford- that's all in just one year so how can that be comparable to County Roscommon receiving just over €3million over ten years or Leitrim receiving just €2,480,200 over ten years- there is clearly not a level playing field and counties like Roscommon and Leitrim are only receiving the scraps from the IDA table!
"Five counties, some of whom still have excessively, and stubborn high, rates of unemployment received just one IDA site visit so far this year. Of the 323 IDA site visits, 155 or 48% took place in the capital. County Roscommon only had one IDA site visit by the second quarter of 2017 and only one visit in 2016 and two in 2015 which is really abysmal. Similarly County Leitrim and County Mayo only had two IDA site visits by the second quarter of 2017 which shows rural areas in the West being largely ignored once again- large parts of the country aren't on the IDA's or indeed the Government's radar.
"We need to have proper infrastructure and the upgrading of the N4 and N5 as main arteries to the West are vital as well as high speed broadband to attract and retain industry and Foreign Direct Investment. We cannot bury our heads in the sand on this issue- if you go on the 6.34a.m. train from Roscommon train station any morning of the week you will see hundreds of young people making the daily commute to work in Dublin- there are such limited employment opportunities for them in rural Ireland.
"Unless this Government gets its act together, rural Ireland will continue on this downward spiral.  Communities will decline and our young people will be forced to head to larger towns and cities in search of work.  There needs to be a rural strategy put in place to ensure that the infrastructure is in place to attract investment and to encourage local businesses to grow," concluded Deputy Murphy.