Events
Pastoral Council meeting tonight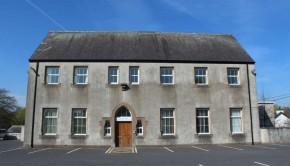 A meeting of the Parish Pastoral Council will take place on Tuesday October 8th at 8p.m.
It will take place in St. Joseph's Resource Centre, Abbeytown.
The following are the Parish Council members: Cathy Bermingham (Secretary), Karen Brogan, Andrew Carr, Alan Dean, Ann McGlynn, Sean McKeon, Joe O'Donnell, Francis Walshe, Paul Wynne, Mary Cregg, Damien Regan, Sinead Conroy, Breege Donoghue (Chairperson) , Mary Regan, Noel Scally, Laura Tighe and Kevin Young.