News
Plunkett Home Nursing Unit news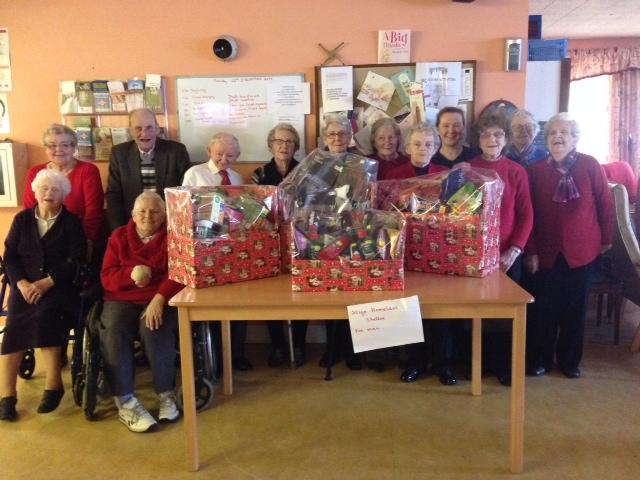 As part of their continued support to worthy causes, the daycare residents of the Plunkett Community Nursing Unit in Boyle recently prepared and arranged beautiful hampers, which were donated to the local Saint Vincent de Paul.
In addition, their largest fundraising event held in 2016 was when staff and daycare residents assisted in filling a truck destined for the Vesnova Children's Asylum in Chernobyl, in conjunction with Leitrim sean nós dancer Edwina Guckian. This was to coincide with the 30th anniversary of the Chernobyl Nuclear disaster which occurred on April 26th, 1986.
Then to celebrate the festive season and to thank residents for their support in local causes, the staff arranged a special Christmas show for residents in the Nursing Unit. This consisted of young people invited from the surrounding areas to perform music, dance and poetry at the nursing home in Boyle
Speaking at the event, Gerry Mc Cormack said "it's a testament to the great kindness and will from our residents in supporting worthy causes throughout the year, the most recent being our local Saint Vincent de Paul. Every Christmas our colleagues here in the Plunkett CNU arrange a special Christmas show undertaken by young people from the local areas in Roscommon and Sligo county. The residents get great enjoyment from it and we always look forward to it".
Submitted photos show residents at the Plunkett Community Nursing Unit in Boyle donating hampers local Saint Vincent de Paul. Other photos show some of the performers as part of a Christmas show for residents.