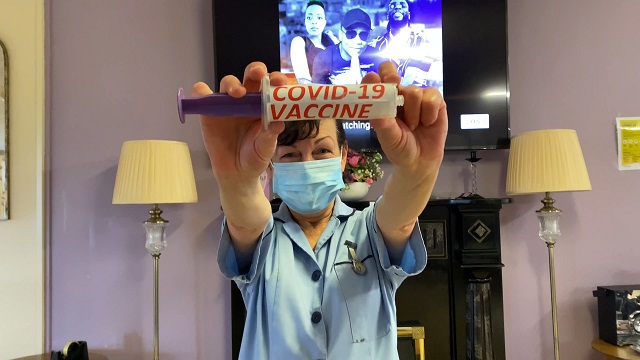 On Saturday 20th August, 2022 from 10 a.m.– 4:00 p.m. a HSE pop-up vaccination centre will operate at Castlerea Primary Care Centre, Co. Roscommon providing second booster vaccinations to a new age cohort.
The HSE announced last week that people aged 50-64 and people with long-term health conditions will be soon be offered second booster vaccines over the coming weeks. This week the second booster is available to those who are eligible aged 60 years and over.
Vaccines available at Castlerea are:
· 2nd booster vaccines for those eligible aged 60 + years
· 2nd booster vaccines for pregnant women who are 16 weeks and over and have not received a booster previously during their current pregnancy
· Dose 1, Dose 2 and first booster vaccines for those aged 12 + years
Please note that these clinics are by appointment only. Please register at www.hse.ie.
Padraic Carolan, General Manager COVID-19, HSE Community Healthcare West stated, "We will be inviting those over 50 years of age to avail of their second booster vaccination dose in the coming weeks. This week those aged 60 years and over are being invited to avail of their second booster. Next week we will invite those aged 55-59 years and so on. We would ask that those who are eligible to please book their appointments online to get a slot that suits them and which will also allow for the smooth running of the clinic".
Breda Crehan-Roche, Chief Officer HSE Community Healthcare West said, "Vaccines are working and helping to prevent severe illness across Ireland. Therefore, it is important that people receive their booster/second COVID-19 vaccine as soon as they can. That way we can protect ourselves, our loved ones and our wider community. We would encourage eligible people to avail of the opportunity to take up a vaccination at the pop-up clinic in Castlerea".