News
Posters pose problems in Boyle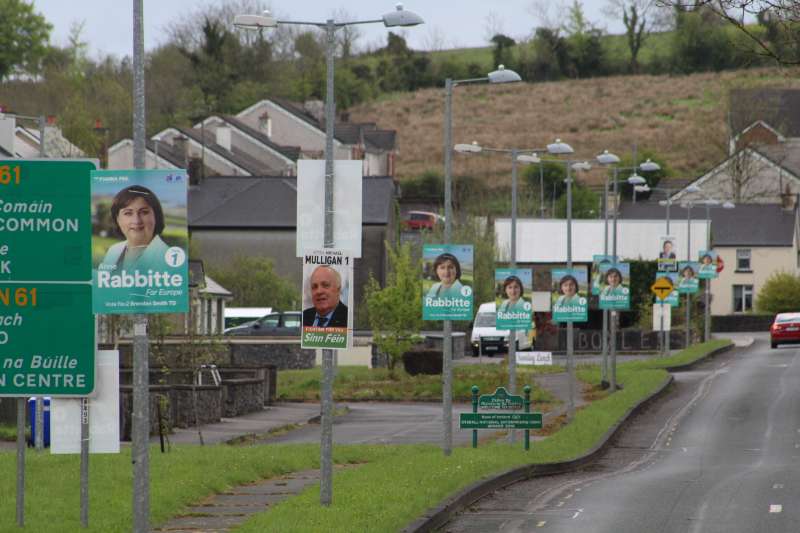 It has been alleged that posters belonging to Sinn Fein candidate in the Boyle Municipal District – Michael Mulligan – were vandalised in the Croghan area on Tuesday night.
An initial report in this week's Roscommon People newspaper says that 'a local woman confronted the people involved in the removal of the posters and received verbal abuse'.
Councillor Mulligan confirmed on Thursday that at least 19 of his posters had been 'removed' over the weekend around the county and that 'one had been burned in Croghan'.
The Ballaghaderreen based councillor called it 'a new low' in politics.
Meanwhile, there has been widespread annoyance locally at the volume of posters by Fianna Fail European Election candidate Anne Rabbitte in the Greatmeadow and Frenchpark Road area of Boyle.
Local businessman Tony Murphy noted on Facebook: 'En route to a GAA match this morning with my daughter, we got the full measure of Anne Rabbitte. Presently there are 40 Anne Rabbitte posters gracing the lamp posts between the railway bridge and Great Meadow! Although I'm not a Great Meadow resident, I feel this campaigning strategy invasive, unnecessary and excessive, particularly in the context of cost and the inevitable recycling implications! If I put one of my photos on all the poles along this road I'd be fined for littering or worse!!! Come on Anne Rabbitte, show some restraint'.
On Twitter, one person posted: [email protected]'s election flyer talks about how she wants to stop dumping and litter. If elected she wants to tackle this issue. Maybe she should have started before that and not placed 22 of her posters along a 550m stretch in Boyle'.