News
Proposed Eco Village near Boyle will not now proceed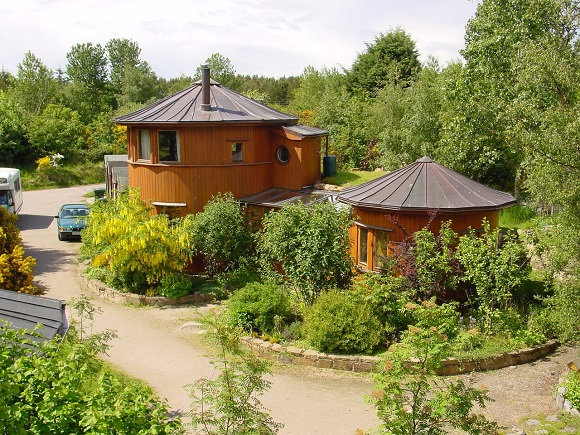 It has been announced that the planned Eco Village on the shores of Lough Key will not now proceed.
The Village, similar to the successful operation in Cloughjordan, Co Tipperary (see more here), was to be located where the old Doon Cottages currently stand on a 65 acre site.
It was to be called Dún Dúlra (Nature Fortress) with the project mission statement of: "Creating a sanctuary to live lightly with nature and prosper together".
The group behind the village – Enriched Earth – who had been working on the project for the last number of years, announced over the weekend that the sale of the site had "fallen through towards the end of 2020."
"Having regrouped and renewed with a strong investment team in February 2021 and put together an updated investment proposal… we have just found out that some one else has gone sale agreed on the Doon Cottages site and have signed contracts. Gutted", said John Paul Patton, a spokesperson for Enriched Earth.
"It has been an epic 7 years that I have been working on this project and I have given it my all, 100%. So at least I can say with hand on heart, I have done all I could to this point. It has been a great adventure and I have learnt so much. Where does it go from here? I remain ever the optimist despite this latest blow (I really thought we were on the home run to closing there!) I think Ecovillages are the future" said John Paul.
He added "A huge thank you to everyone who has been part of the Enriched Earth Ecovillage project to date and to all the many souls who have supported us. Most especially I would like to thank on behalf of our team Social Enterpise NI for the amazing training and support given, especially in the early set up stage. Special thanks also to the support given by Boyle Town Team, the local community in Boyle and Roscommon Council".
"I personally think Boyle has huge potential to pioneer a wider Ecovillage/Eco-Town project (which we had hoped to be part of via the Doon site). Amazing place and the sense of community I experienced in my time living in the Boyle area has been incredible. Most especially from my experience as a 'Dancing Nun' in Boyle Musical Society's fabulous and award winning production of 'Sister Act.'  Also the work being done by Roscommon Transition Towns is totally inspirational and one to watch", John Paul concluded.