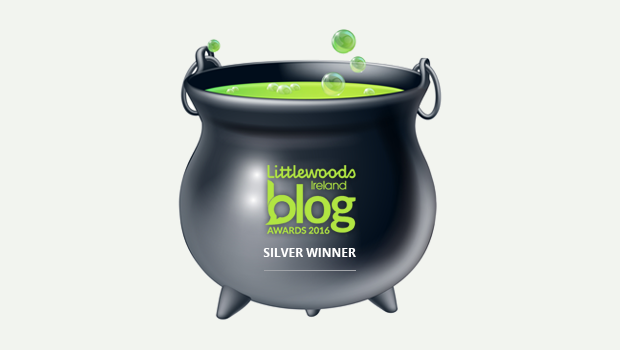 Anti social behaviour in the Pleasure Grounds
We received a number of phone calls, emails and text messages last weekend in relation to our piece here in the Boyle'd Pot on drugs in Boyle. Many of those who contacted us spoke of witnessing the public dealing of drugs by certain individuals in the town, while others told us of seeing three young teenagers openly smoking cannabis in the Pleasure Grounds, in full view of young children playing on the swings. One viewer told us she had her children in the playground on Bank Holiday Monday and they drew her attention to the 'strange smell' wafting in the air, which was coming from the bench the three teenagers were siting on. The parent believes the smell was cannabis. Another parent told of seeing a young person accept money for a small package also in the Pleasure Grounds. As a result, both parents said they now take their children to the playground in either Ballinafad or Cloonloo.
We also received calls in relation to the amount of litter in the Pleasure Grounds. Viewers queried why, despite there being an onus on the public not to litter, Roscommon Co Co were not emptying bins or keeping the grounds tidy, as this could be construed as 'an essential servicc'. It was also suggested that CCTV and additional lighting should form part of the upcoming Pleasure Ground redevelopment to deal with the above forms of anti social behaviour, which all agreed needs to be stamped out once and for all.
Boyle's 'can do' attitude is paying off
It is heartening to see the Boyle connections to this year's Irish Animation Awards. Boyle man Paul Young's Cartoon Saloon is one of the best know animation companies in the country and they are nominated in numerous categories, but another company making a name for it's self in the animation world is Studio Meala who are also Boyle connected being based in the Spool Factory on St. Patrick Street. Studio Meala's M.D. is Dublin man Stephen Fagan who has made Boyle and the north west home and loves the rural way of life that one finds in the town. Having heard and read of the exciting plans for Boyle and the positive 'can do' attitude of the town, Stephen came for a visit and decided to locate his progressive company in Boyle, with exciting plans for the future. Stephen loves nothing better than to post a photograph on social media of his early morning walk in Lough Key Forest Park to his followers under the title 'Morning Commute'!
Sadness at loss of proposed Eco Village
There was sadness at news here on Boyletoday.com last Tuesday that the proposed Eco Village at Doon was not going ahead. Unfortunately, it seems the promoters of the village were unable to secure the chosen site they required and the project will now most likely move to another part of the country. Boyle Town Team and a number of local individuals and groups were working with 'Enriched Earth' for the last few years to try and make the project a reality and they did everything possible to make it happen. Unfortunately it was not lack of assistance that seen the plans fail but a commercial decision that went against the proposed development. There was broad welcome locally for the village when the promoters held an open day in Tawnytaskin Community Centre a while back. One only has to look at what was achieved in Cloughjordan in County Tipperary to see what we have lost here in Boyle now that Dun Dulra Eco Village will not go ahead in Doon.
Boyle nominations sought for Youth Awards
Boyle Garda Community Policing Unit has been in touch with us requesting us to ask the public if they would nominate a young person from the area in the 13-21 age range for this year's Garda Youth Awards. Boyle had two very worthy nominees in last year's awards. Do you know some young person in Boyle who by their activities, make the community a better place to live in or who has shown great determination in their own lives? If so, you can download a nomination form here
A hint of a return to normality
In a hint that we may be returning to some form of normality, Boyle Celtic's hugely popular 50/50 draw returns tonight (Friday 16th). With a winner every week – and mostly, by coincidence, a local winner – the Friday night live broadcast of the draw was eagerly awaited by the many participants. Tickets for the weekly draw are currently on sale in Cooney's Centra , Natural Options, Adams Apple, Londis, McGrath's Butchers, Corrib Oil (Motor Works), Warren Shop, Gala in Mockmoyne (Cartys), Brogan's Pharmacy, Boyle Country Meats and Celtic committee members. Remember also that Boyle GAA club's weekly lotto also takes place on Sunday nights with their jackpot now standing at €8,400.
A recipe for disaster
The dangers associated with consuming alcohol in a party setting, close to a lake or canal are fairly obvious to the majority of people. Throw darkness into the mix, along with uneven surfaces and you could have a recipe for disaster. This is exactly the scenario that is unfolding at the canal in Boyle where it is reported that groups of youths are congregating late on weekend nights to drink cans and bottles beside a camp fire. Innocent fun you may say, but when alcohol is consumed and with water close by, a tragedy is only waiting to happen. Reports will say that these teenagers are in the younger age category so one would have to question – do you as a parent know where your children are on weekend nights?
And finally…..!
An elderly man lay dying in his bed.
While suffering agonies on his way to his final moment, he suddenly smells the aroma of his favourite scones wafting up the stairs.
He gathered his remaining strength, and lifted himself from the bed.
Leaning on the wall, he slowly made his way out of the bedroom, gripping the wall; he slowly makes it to the kitchen.
There, piled on a tray are his favourite scones.
Was it heaven? Or was it one final act of love from his devoted wife of sixty years, seeing to it that he left this world a happy man?
Mustering one great final effort, he threw himself towards the table, landing on his knees in rumpled posture.
His aged and withered hand trembled towards a scone at the edge of the table, when suddenly his wife smacked it with a wooden spoon…
"Feck off" she said…………."They're for the funeral"