News
Restrictions ease today but lockdown is NOT over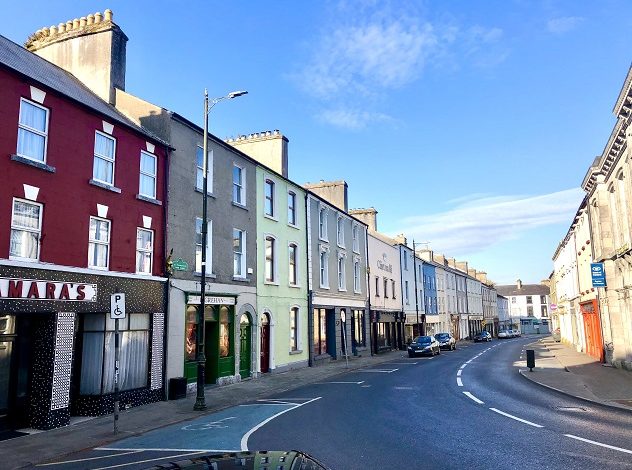 From today, Phase 1 of the Roadmap for reopening society and business during the COVID-19 pandemic comes into effect.
Viewers are reminded that the lockdown is NOT lifted – all that has changed is the easing of some restrictions.
You are still advised to 'Stay at Home' and avoid unnecessary journeys, except for the following 5 reasons:
to go to work, if your place of work is open and you cannot work from home
to shop for items you need
to exercise within 5km of your home
for medical reasons or to care for others
to meet friends or family outside, within 5km of your home, in groups of no more than 4
A number of Boyle businesses will reopen today, some with limited hours and nearly all with social distance measures in place. Please see businesses websites or Facebook page for further information.
List of retailers that can open on 18th May:
hardware stores
builders merchants and those providing essential supplies and tools for gardening
farming and agriculture; garden centres and farmers markets
Opticians/Optometrists/Outlets providing hearing test services, selling hearing aids and appliances
retailers involved in the sale, supply and repair of motor vehicles, motorcycles and bicycles and related facilities (for example, tyre sales and repairs)
office products and services; electrical, IT and phone sales, repair and maintenance services for home. This does not include homeware stores
Other facilities that can open on 18th May
outdoor public amenities and tourism sites, such as carparks, beaches and mountain walks may reopen
outdoor public sports amenities, like playing pitches, tennis courts and golf courses may reopen
outdoor sports and fitness activities in groups of no more than four are permitted within 5km of your home and providing there is no physical contact
school and college buildings may reopen for teachers and lecturers to facilitate remote learning
Only stores providing homeware incidental to primary retail functions set out in the original Essential Services list are to reopen in Phase 1. It is not intended that stores which might also classify themselves as homeware, but primarily sell items such as furniture, bedding, curtains, kitchenware, crockery or other such items and so on, should open.
During Phase 1, it is intended that customers should restrict visits to such stores for essential supplies. All retailers are encouraged to continue to provide on-line services where that is possible and appropriate to minimise footfall. All of these outlets must implement physical distancing measures and measures set out in the Return to Work Safely Protocol.
The Return to Work Safely Protocol is the operative guide for employees and employers as sectors of our economy reopen.
A Boyle specific page to assist businesses to reopen is now available here
In addition, don't forget to reserve your place on a "Getting Ready to Re-Open" Webinar for business in Boyle which will take place on Wednesday 20th May from 1.00pm – 2.00pm. The Webinar is organised by Boyle Chamber of Commerce and Boyle Town Team and will give an overview of new requirements to support local businesses to re-open in the coming weeks.
The webinar will be hosted by Optima Training and content will include, Health & Safety, Infection Control, HR Issues, Business Continuity, Available Supports, Data Protection, Employee and Customer Communications and leading in a changed landscape. The aim of the webinar is to support local businesses to make Boyle a safe place for Employees,  Customers and Visitors as all we come to terms with trading during the Covid-19 crisis.
 A follow up session will take place Thursday 28th May from 10.00am-12.30pm.  Booking for both courses is essential and places can be reserved by e-mailing [email protected]. Training costs are fully covered by Boyle Town Team & Boyle Chamber of Commerce.