News
Results of Right 2 Water survey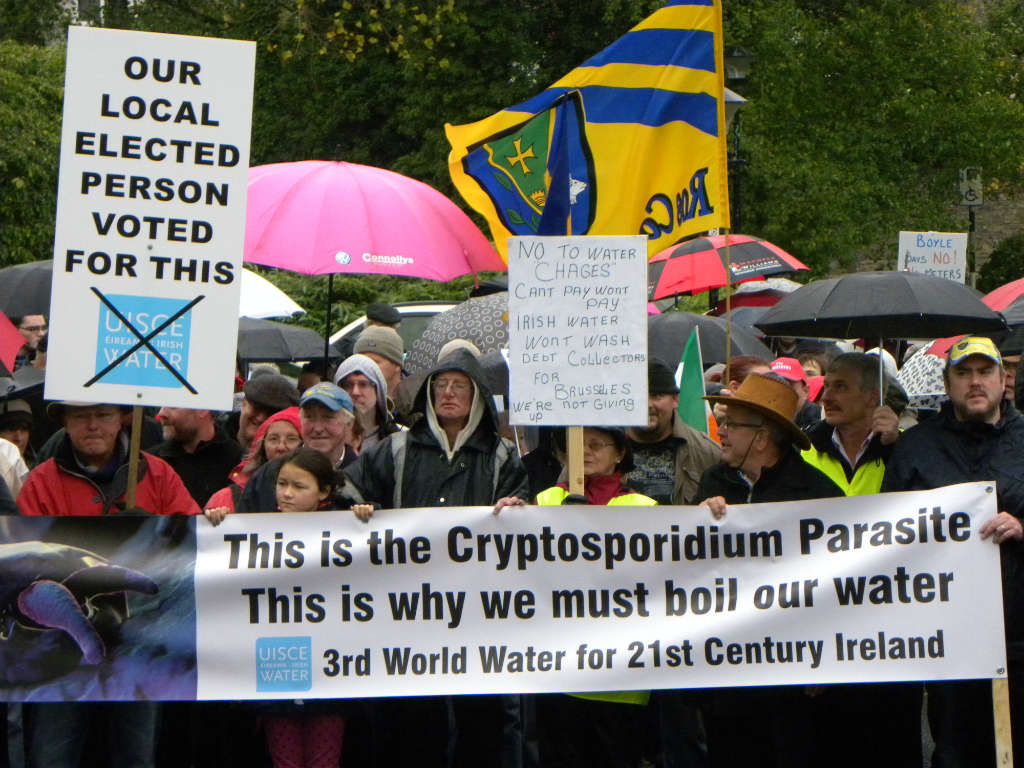 The Boyle Right 2 Water group conducted a survey in the town over the weekend.
They asked two questions from 482 people.
The first question was
"Do you intend to pay the water charges?"
323 people (67%) said "No". They will not pay….
91 people (19%) said "Yes". They will pay.
68 people (14%) said "Don't know". They haven't decided.
So 2/3 of those surveyed will not be paying Irish Water
The second question was
"Would you like to attend our information day next Saturday in St. Joseph's Hall and learn more"? (1pm to 6pm)
 286 people (59%) said "Yes" – They will attend
138 people (29%) said "No" – They cannot / will not attend
58 people (12%) said "Don't know" – They may or may not
So almost 2/3 of those surveyed would like to learn more about their rights.
We look forward to meeting you all and don't forget the main visual presentation is at 3pm.