GAA
Roscommon GAA panel raise €56,000 for Hospice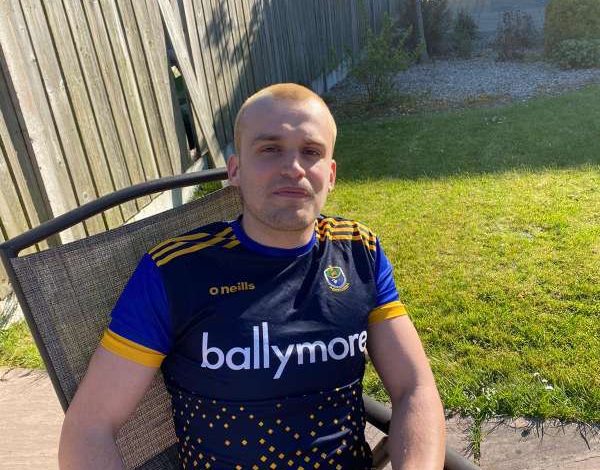 In what has been deemed a great success, forty members of the Roscommon GAA senior panel, management and back room teams have raised over €56,000 for the Mayo Roscommon Hospice through a shave or dye fundraiser.
Among those who participated were Boyle players Enda Smith, Donal Smith, Cian McKeon and Evan McGrath.
The initial aim was to raise €30,000 but due to the success of the fundraising effort and the generosity of the public, this figure was already reached by around the 23rd April.
The organisers and participants have now thanked everyone who donated saying: "Thank you to all who have donated so generously so far. The money raised will give the Hospice the money they need to continue to provide their services throughout this difficult time".
When the initiative was initially launched, panel member Colm Lavin said "As a team we wanted to do something to support a good cause during this difficult time and  Mayo Roscommon Hospice is an organisation which has helped so many families that we know. In addition, there has been a close association between Roscommon GAA and the Hospice in the past with the Hospice logo appearing on Senior Football Team jersey for a number of years and Roscommon GAA raising funds for the Hospice on a number of occasions, including a donation of €10,000 from Club Rossie during the Win a House in Dublin campaign".
"We have decided to host a "Shave or Dye" event which will raise awareness and funds for Mayo Roscommon Hospice. Over the next two weeks, over 40 of us, between players, management and backroom team will either shave or dye our hair and we want you to play your part. We will run polls across the Roscommon GAA Facebook, Twitter and Instagram accounts and we want you to vote on whether people should shave or dye their hair!"
"Once you have seen the results we hope that you will donate what you can to Mayo Roscommon Hospice via the GoFundMe link in the description or in my bio. We have set a goal of €30,000 and anyone who donates €20 will automatically go into a draw for the chance of winning one of five signed Roscommon jerseys. A €40 donation will receive two entries and so on.  100% of the money you donate goes to the Hospice".
"Finally when you have donated, if you would like to private message the page with the phone number of someone who is cocooning and would enjoy a chat about GAA, please let us know and a member of the panel will get in touch with them".
You can still donate here
And watch the promo video here
(Pic via Roscommon GAA Facebook page)
In w