News
Roscommon Local and Live call for event proposals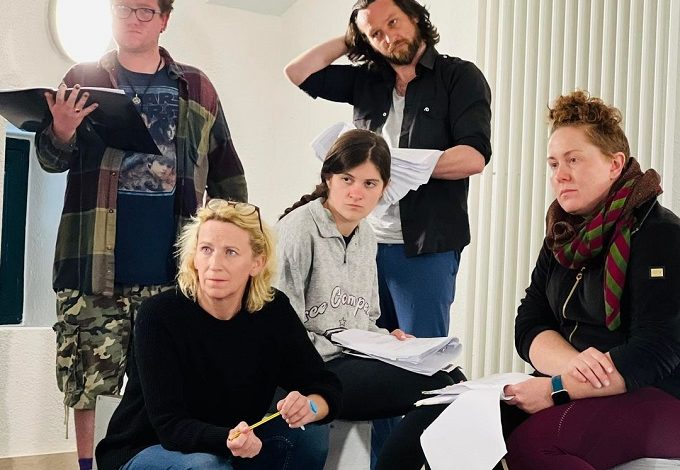 Roscommon County Council invites proposals for new live performances in County Roscommon during July to October 2022. Events can range from single to multiple performances.
In acknowledgement of the excellent programmes of events that have been supported by the LLPPS scheme to date, the Minister for Tourism, Culture, Arts, Gaeltacht, Sport and Media has opened an additional phase of the Scheme (Phase 4) to provide further funding to allow local authorities to provide for local live performance.
Following a call for proposals in January this year under phase three, the Roscommon Local & Live Programme, coordinated by Roscommon County Council Arts Office, has seen five event partners bring 20 successful performances to audiences around the county during May and June, while four more event partners are preparing for their performances at the end of the month. Coming Up: A Natural Science by Fizz & Chips Theatre at Roscommon Arts Centre June 23rd; In the Midst of Plenty Folk Musical at the National Famine Museum Strokestown Park House June 24th to 26th; Eleanor Shanley at Moore Hall June 25th; and Enchantment by Evlana Ensemble at King House Boyle on June 30th.
The fourth phase of LLPPS will continue to support employment opportunities for artists, performers and crew across every town, city and county and will help underpin the recovery of the live performance sector. The funding can be used to support employment and wellbeing in the arts and culture sectors through the payment of live event programme related costs incurred for the period 1 July 2022 to 31 October 2022.
The Roscommon Local & Live Scheme Phase 4 is open to any organisation, group, producer, promoter or venue that has a proven capacity to host arts events. Applications from individuals will not be considered. However, individuals can make a joint application for funding with an organisation, group, producer, promoter or venue.
"Roscommon County Council actively promotes and develops high quality, innovative arts activities and events across the county. Endeavouring to create multiple opportunities for arts practitioners and for audiences, whether local or visiting, Roscommon Local & Live aims to support the employment and wellbeing in the arts and cultural sectors through the provision of live performances" explains Rhona McGrath, Arts Officer. "All events are proudly presented by each event partner, funded and supported by Roscommon County Council and the Department of Tourism Culture Arts Gaeltacht Sports and Media."
Application Forms and Criteria are available by contacting [email protected] with the subject LLPPS 2022 Phase 4.
Attached rehearsal photo shows a number of cast from In the Midst of Plenty: Julie Sharkey, Martin Gilligan, Eoghan Burke FiaRua, Grainne Hunt Music, MC Ryan, Blathnaid Daly, Gavin Sweeney, Neil Fitzgibbon, Anne-marie O'Sullivan, Amy Day, Jules Stewart and Tony Cunningham, with costuming from Grace Rinehart Macrae, Eileen Creamer and Mary Sweeney. Produced by Enchanted Croi Theatre Musical at the National Famine Museum Strokestown Park House June 24th to 26th.