News
Route 570 bus service launched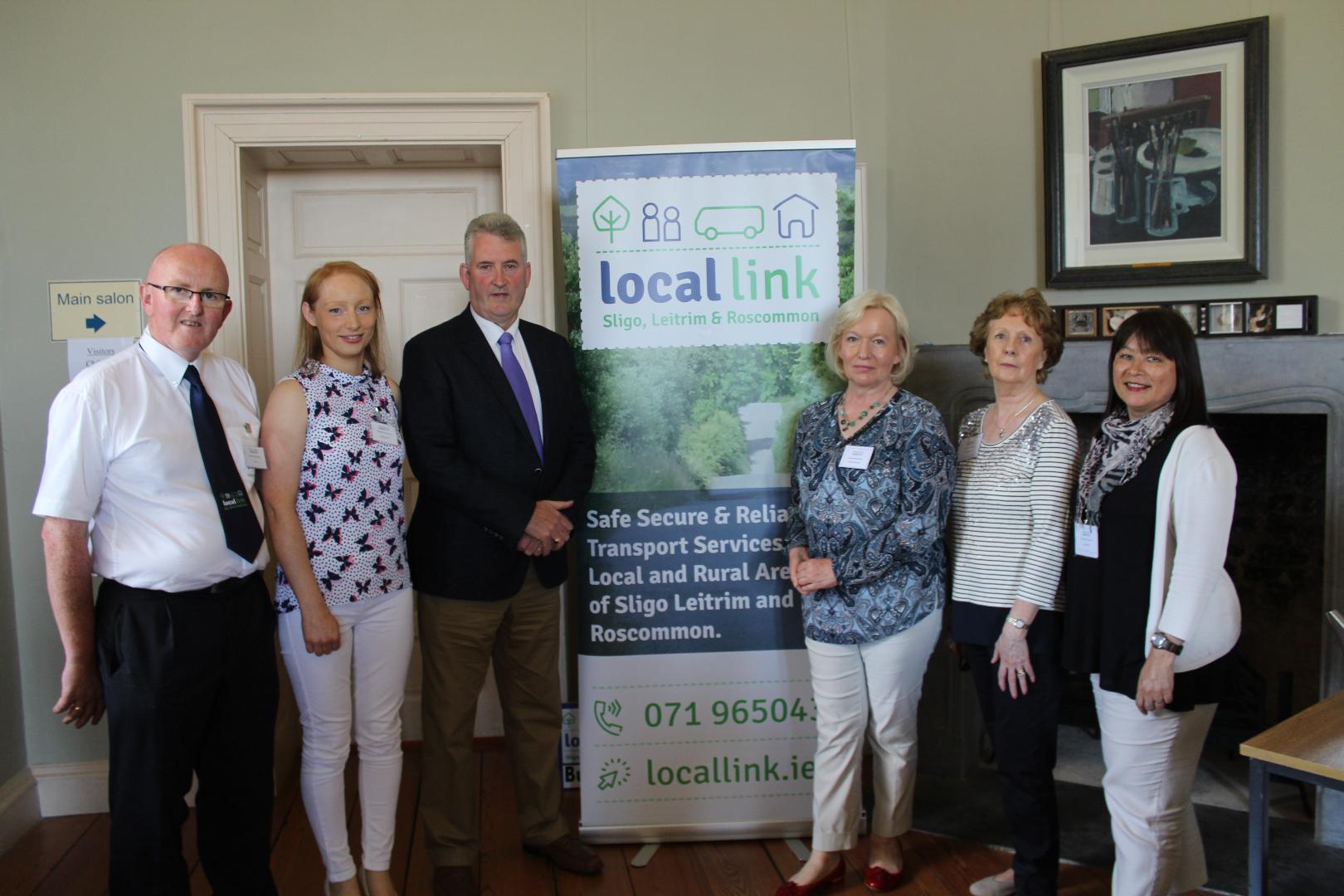 Local Link Route 570 buse service was launched Wednesday in King House in Boyle.
Two services will operate daily – the Boyle local link and the Boyle – Roscommon link.
The town service will call at King House, Green St., Bellspark, Lowpark, Mockmoyne Road, Mill Rd., St Patrick St., Bridge St., Crescent, Bridge St., Post Office, Lower Marian Rd., Church View, Upper Marian Rd., Termon Rd., Crescent, King House.
Fares for the around town service are €1 and 50c per child. Free travel pass accepted
The Roscommon link will be a hail and ride service with stops in Elphin, Tulsk, Strokestown and Roscommon.
Fares on this route will be €10 return based on a sliding scale for towns in between. There will be a discount for children and free travel pass will be accepted.
Speakers at the launch included Gerry Tiernan and Camilla Kelly, Local Link Roscommon, Leitrim and Sligo, Brian Nerney Boyle Town Team, Margaret Mulligan Roscommon Older Person Council and Noel Beecher National Transport Authority.
The need to use the service was highlighted by all as it is a case of  "use it or loose it".
Speaking to Boyletoday.com following the launch Noel Beecher from the NTA said  they hoped the new bus service would go towards eliminating social exclusion for some in rural parts of the county.
A service like this, he said, was not commercially viable and that is where the NTA step in.
Brian Nerney paid tribute to the Boyle Chamber of Commerce, Boyle Town and More, Una Bhan and those (including Boyletoday.com and the many businesses in Boyle) who saw the need for a local bus service and ensured the pilot Lough Key Shuttle bus was a success for the last two years.
The service commenced operation at 7.35am Wednesday.
You can access the timetable by clicking here