Property
Royal Hotel to sell by Public Auction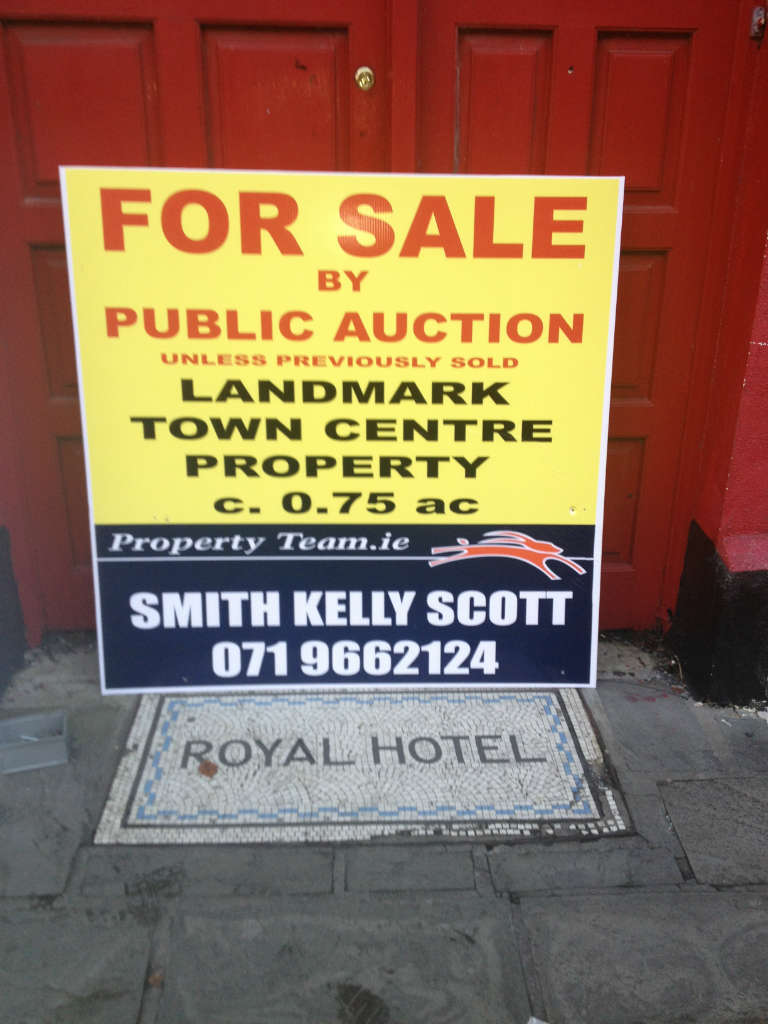 The Royal Hotel in Boyle is to be sold by Public Auction.
Signs were erected on the property today by Smith Kelly Scott Estate Agents.
A spokesperson for the company said the Hotel will sell by Public Auction at "a date to be announced unless previously sold."
The historic hotel has been closed for some time now.
Freemans Hotel, as the Royal was initially known, was built circa 1782 and was run by the Freeman family until the mid 1850's when it was leased to the Monson family.
An established hotelier Mr McCawley the bought it in 1920.
In 1945 it again changed hands this time being bought by F.X. Burke a local solicitor.
In 1963 Michael Harrington, J.J. Sheerin and Willie McNamara purchased the property selling it to Vincent and Angela Regan in 1972.
In later years it has had a number of owners leading up to the forthcoming auction.