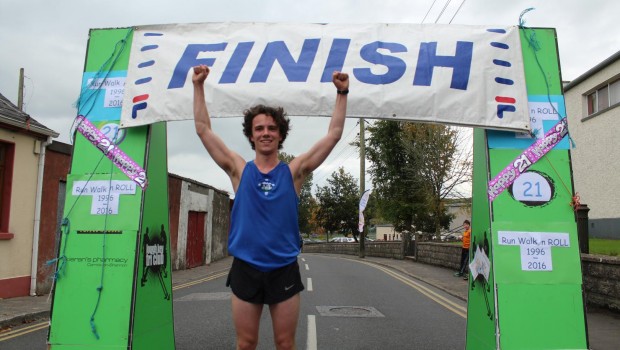 The 22nd annual Run Walk N Roll 2017 in aid of Cancer Research will take place on Suday the 15th of October at St. Josephs Hall Boyle at 3pm.
It's a 5.4km Family Fun Run/Walk for all ages and abilities.
The theme of this years Run is "Fight back against Cancer" so that we all come out and fight back against it together, both for Niamh and anyone else who benefits from the funds raised for Cancer Research in Ireland.
All funds raised go towards Cancer Research and this year there will be a percentage donated to "Niamh's Journey There" fund. Niamh is a 19 year old local girl who was recently diagnosed with Osteosarcoma at present Niamh is undergoing Chemotherapy in Dublin and will have to make a number of trips to Birmingham for Surgery.
In excess of €160,000 has been raised for Cancer Research in Boyle through this event over the last 21 years.
Hopefully these funds has benefitted people through their journey with Cancer and will benefit Niamh on her journey in this difficult time.
Any individual or organisations who wishes to bring colour and humour to the event are encouraged to do so such as fancy dress. The bed is available for anyone who wishes to bring back the novelty of the bed push from over the years. .
Entry is on the day and refreshments will be served afterwards.
There will also be a member from the Irish Cancer Society on the day providing information on Cancer Awareness.
Sponsor cards available.
For more information contact Damian Regan on 0863942388