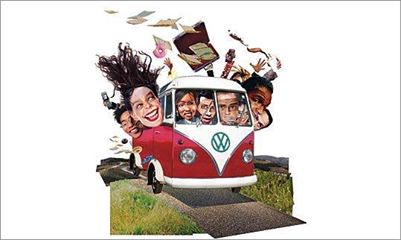 A meeting will take place this Friday evening at 6pm in connection with the Boyletoday.com sponsored Shuttle Bus that is planned to commence operation on June bank holiday weekend.
Businesses are being asked to make a €100 contribution and you will assist and be apart in the following initiatives:
Shuttle Bus Service to bring people in & out of Boyle's premier Park twice a day 6 days a week during June, July & August, for a very nominal charge

Significant SIGNAGE on roads leading into Boyle and highlighting FREE Parking in Boyle Town

Participating businesses highlighted & promoted on Rotating Video via  prominent flat-screen in the Lough Key Centre

A well informed Volunteer Guide will act as an ambassador for Boyle

'on site' in Lough Key all season to meet & greet and actively market the Boyle businesses who specifically support this initiative

Up-to-date Information Folder on Boyle town, its businesses & essential services with a copy in the Visitor Centre for staff in Lough Key

FREE Handouts with any Special Offers for participating businesses

'10 THINGS TO DO IN BOYLE' Flyer
We ask you to take the initiative and contact any of the below to make your subscription no later than Friday 16th May at 4pm. A meeting is scheduled  on this Friday evening at 6pm to ascertain the interest and finance collected. Please take action now and make your remittance.
This shuttle bus is a pilot project running for all of the Summer season 2014 and it's success depends on Boyle Town Businesses supporting it. There's something in it for everyone with a door open!